I love how children (at that time in life BEFORE they start wanting what all their friends have) can take nothing and make it seem like the biggest thing. Coco has a box at my house. It's filled with forgotten toys and odds and ends of nothing at all. When she comes to visit, she sits in front of her box, shakes it, and asks, "What's in there?" (Of course, I'm thinking… ummm… the same ole' crap that was in there the last time you opened it.)
Then, she picks out each item and looks at it like it's awesome and brand new with this huge smile on her face. For about 2 hours today, she played with a teddy bear and a plastic bottle of milk (the kind that when you tip it up, it appears as if the milk pours out — purchased for a buck 99 at Cracker Barrel) and a towel. Baby bear, swaddled in his towel baby blanket, drank at least 5 gallons of milk and burped no less than 100 times.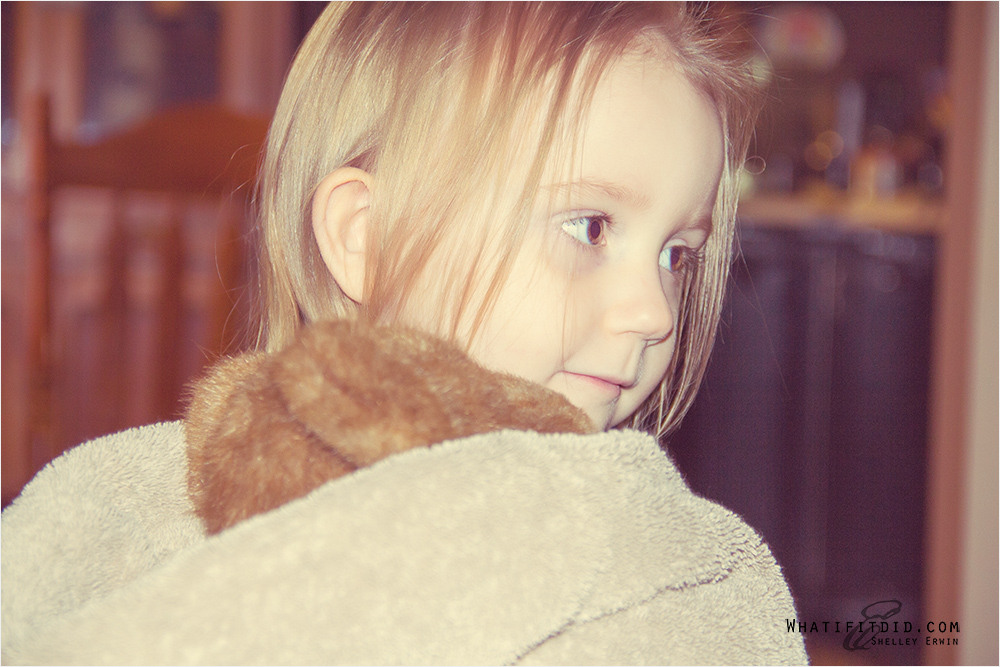 I'm willing to bet every single one of us know someone who has become accustomed to requiring expensive THINGS to make them happy — rather than allowing themselves to simply enjoy what they have and appreciate the gifts that life has bestowed upon them. Never would I say that I don't like a great steak with a glass of wine, or that having a manicure doesn't make me feel good, or even that purchasing the latest/greatest computer or phone doesn't make me giddy. However, I don't REQUIRE or depend on 'things' to make me happy. I hope you don't either.