This guy (still not a fabulous photo but a little better than the one I share earlier) is supposed to be my friend, but I'm not feeling it. Spiders are good, right? They are wonderful combatants to your home's insect population and all that. They even inspire thoughts of "if at first you don't succeed, try, try again," as they are quick to rebuild when their home is destroyed. That's pretty admirable, I guess. If this dude would've built in the backyard near the fence — where there's a light pole and PLENTY of bugs to eat — I would've been ok with that. Instead, he decided to make his residence near the front door, scurrying into the gutter when humans pass by.
Mr. Spider… your days are numbered. Build back in that same spot one more time and something very bad will surely happen.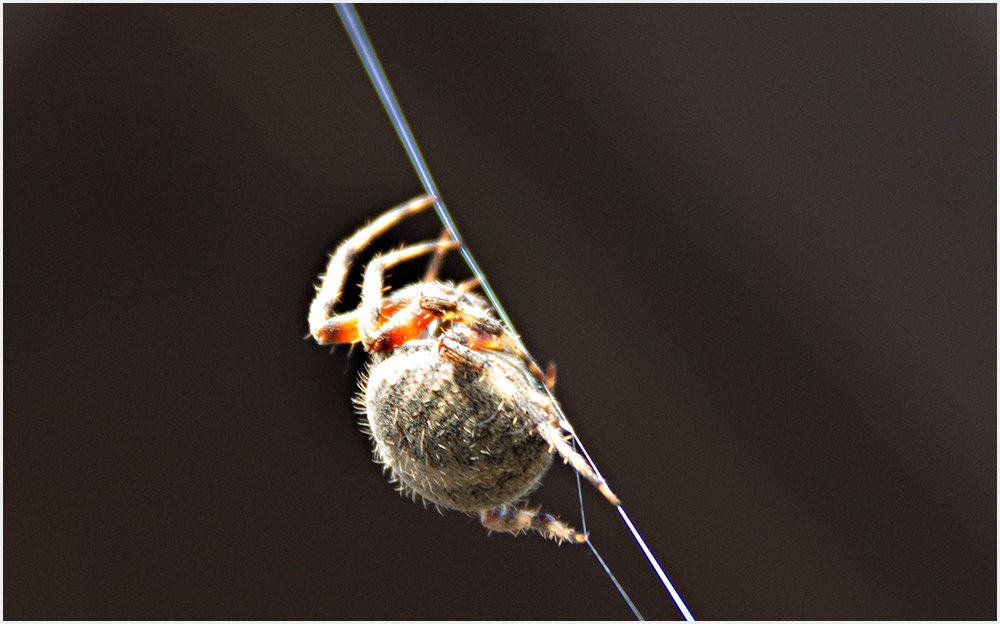 PS. If you happen to know what kind of spider this is (please tell me harmless!!), I would love to know. Any garden spiders I've had in the past were black with yellow and this fat dude doesn't resemble anything I've been able to find online while attempting to identify his origin.