Living on the outskirts of the Ville with no close neighbors, I've never really thought about this before — but your neighbors can dictate what you do. I grew up on the same road I live on right now and I understand that almost nothing is like it was when I was a kid 100 years ago. But this is still a dead-end road, you guys. While my parents might have worried about someone coming off the Interstate with bad intentions, I doubt they worried about a single person living on this road. Not so today! We lock our cars in the driveway now and have to padlock our garage and more.
I remember when the road in front of my house (before this house was built) was gravel. We would ride motorcycles like idiots and the only thing we worried about was picking gravel out of our butts… never about meeting a car. I raised my son here too without much change at all from when I was a kid. A little blacktop and a couple decades later, this dead-end road is hot with traffic. So much so that we have named specific known vehicles things like, "The Drug Truck." (Which I've seen pass in front of my home 4 times just while typing these 2 paragraphs.)
I wonder if I would hate this as much as I do if I didn't know what it was like before…
There are problems no matter where you choose to live or how 'safe' your neighborhood may be… I get it. And, most everywhere else on the planet has it worse, I'm sure. Still, it's a shame when you worry about your property BECAUSE of your neighbors.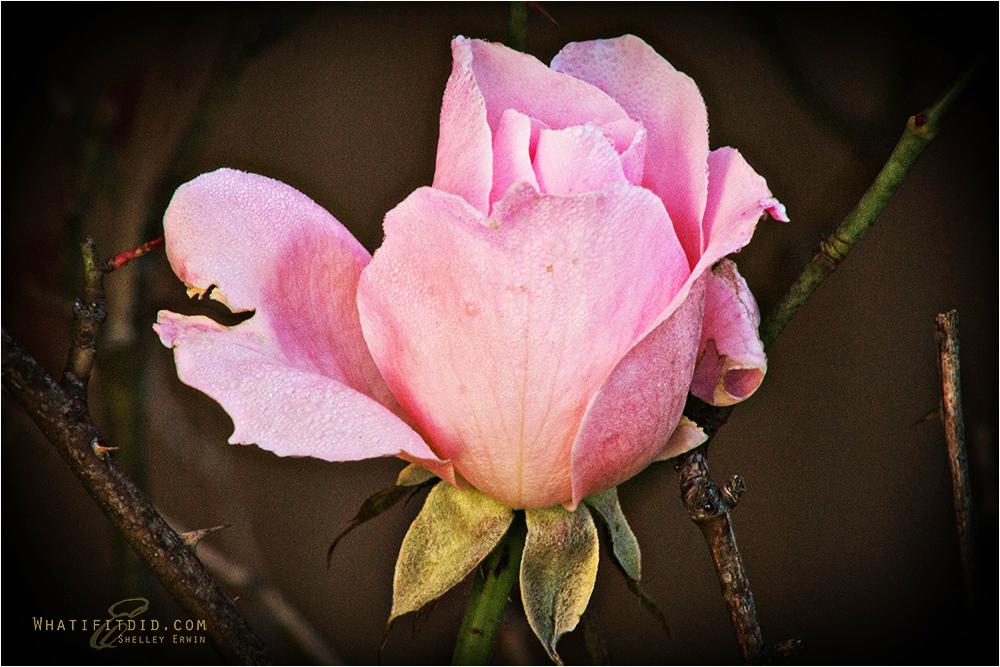 My rosebush is on it's way out for this season, but I know come spring it will be back. Sort of like how after an arrest the one charged will be back out to bloom again too.