I'm enjoying my first cup of coffee in 2 days. That, my friends, is likely the longest I've been without caffeine in a very long time. The flu going around is dangerous… but the stomach bug is no joke either. I can't remember the last time I was so sick.
Funny how dogs sense something is wrong. Although Dharma NEVER lays on the couch with me, yesterday she rarely left my side…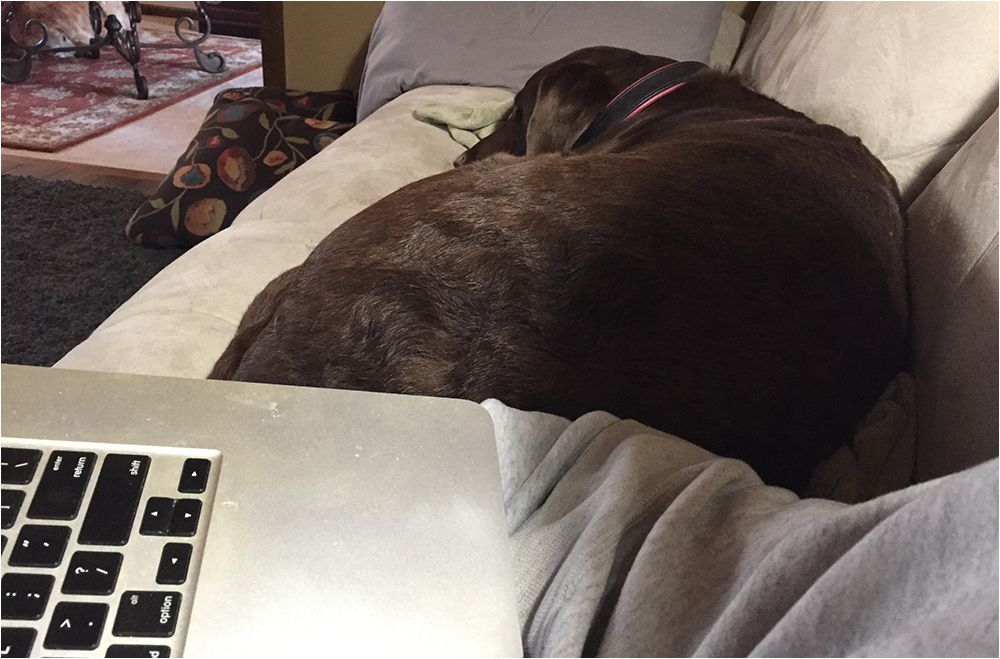 When she did, it was only to bring items she though might make me feel better. Like a ham hock.

Happy to be almost fully recovered today — and thrilled that it was only the stomach bug that caught up to me. Dharma is thrilled that she's been relieved of her nursing responsibilities, but knows her services were appreciated.