If you're thinking about purchasing a fitness tracker and are comparing the Jawbone UP to a Fitbit — this post is for you. Although I'm far from a fitness expert, I have years of experience with fitness trackers that I want to share with you. Learn from my mistake…
I started out with an UP24 band and loved it. The iPhone app for Jawbone UP is amazing! Even after my first band died, Jawbone immediately replaced it for free. I remained a satisfied customer. This band is no longer sold, so the second it stopped working properly, I purchased the "new and improved" UP3 band, also by Jawbone, for about $180. I expected an upgrade to the band and app I already had experience using.
My first mistake is that I didn't ask others who already owned the product what they thought of it before I bought it. It wasn't until after I made the purchase that my favorite brother told me that his UP3 band's clasp came loose during a speech and he launched it across the stage! The UP3 band is garbage, you guys. The app remains amazing, but the thing simply won't stay on your arm. After a bit of research, I found that Jawbone offers a free fix because obviously everyone is having the same issue. I received a speedy shipment that contained a little plastic clip thingy in an envelope with a printed copy (that looked like it was printed in someone's basement on a machine about out of ink) of instructions on how to use this little piece of crap. So… I bought a Fitbit Charge HR for about $150 and Perry inherited the UP3.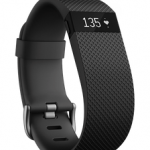 The reason I chose the Charge HR is because the clasp is like a watch. Although Fitbit had other options at the time, I was afraid they would pose the same "won't stay on" issue. The Fitbit app is ok… I still don't like it as much as the UP app, although it does email weekly updates of your progress. It's just not as "pretty." The band; however, is awesome and the added features are impressive in comparison to the UP product. The heart monitor is "live" and not updated every 15 minutes or so. A flick of the wrist and you have a watch. It pairs with your smart phone and vibrates upon incoming text messages and calls. A real upgrade! But then… Fitbit came out with the Blaze — a Smart Fitness Watch — and my son, Ben, is now wearing a Fitbit HR.
More expensive at around $200 bucks, the Fitbit Blaze is well worth the money. Although the Fitbit HR is also worth the price tag, if you're into gadgets and want the added features, I recommend the Blaze. It's less expensive than the Apple watch and is geared more toward fitness goals. The packaging didn't disappoint. Sorry, Jawbone… you need to UP your game. 🙂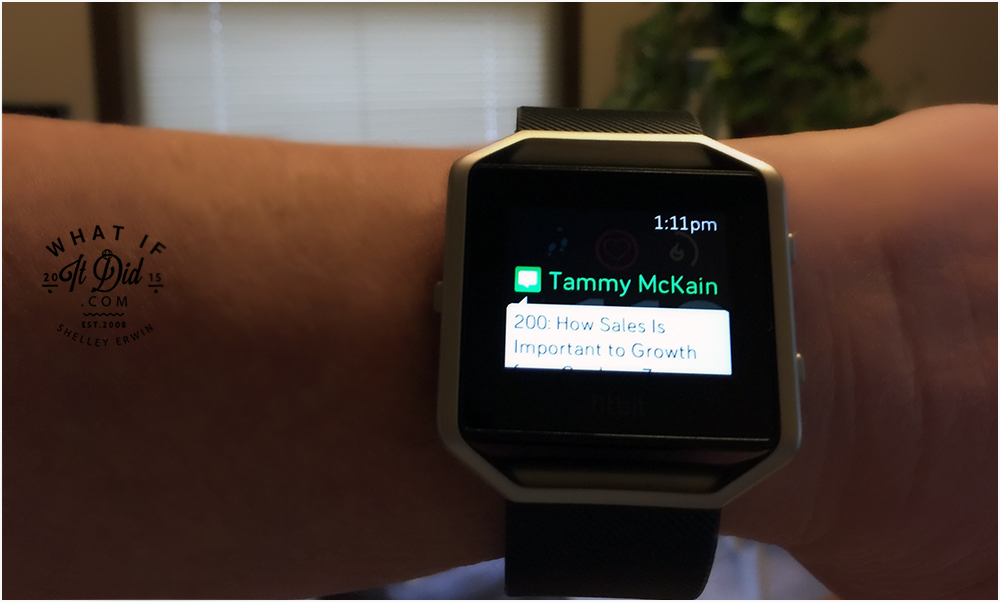 Now if I just get the pink leather band for my birthday, I'll be set!