My search engine of choice is Google. But I'm pretty open-minded and I like change, so I thought I'd give BING a whirl.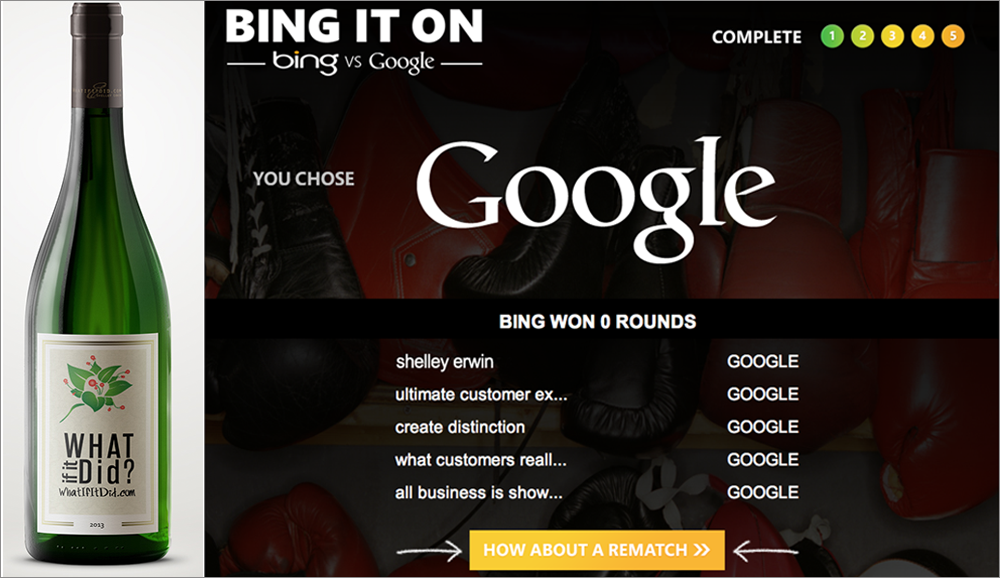 That's right, wine and whatifitdid.com has chosen Google as the clear winner.
I tried "BING it On" twice, and out of 10 searches, I favored the Bing results only one time. I guess I'll stick with Google — at least for the time being. Another rematch? I think not.
So try it out and see what you think!