I'm the person that can eat just about anywhere and find SOMETHING I like on the menu. Or on the table. So when invited to a fish fry, I was thrilled to see that catfish wasn't the only offering because it's too 'fishy' tasting for me. (Like grilled salmon is too fishy, but I like the salmon patties like my Nanny used to make.) Although the 'women folk' prepared the biggest part of the meal, preparation of the entree required a lot of male bonding. Obviously.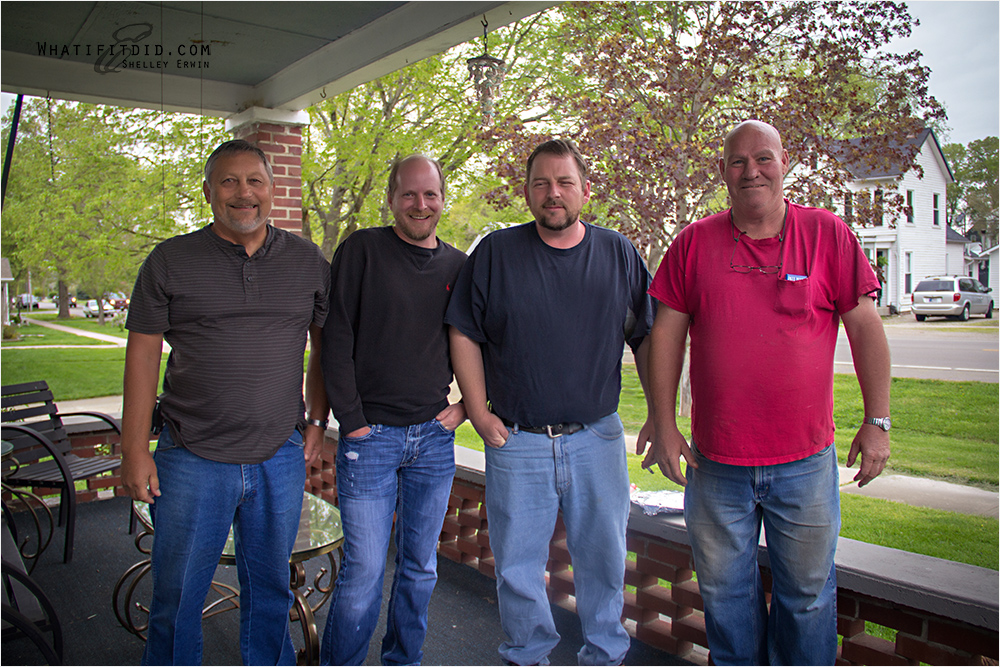 I've said it a gazillion times — I'm no Betty Crocker. Oh, and the more recipes shared on FB the less often I login. Having said that, I still want to share the VERY BEST HUSHPUPPY recipe on the planet:
Penny Wagners' Hushpuppy Recipe

1 Box Jiffy Cornbread
1/4 cup Flour
1 Egg
1/4 cup Milk
1/4 cup Minced Onion
1/4 cup Minced Banana Pepper Slices (Mild)
Mix cornbread and flour together until blended.
Whisk the egg and milk together until blended.
Stir in the onions and peppers into the cornmeal and flour, add the egg and milk and stir until completely incorporated. Deep fry in hot oil (350) by teaspoonful, turning over when bottom side gets golden brown.
I think I can do this, you guys! Except I don't own a deep fryer. Yet.