I decorated the fireplace mantle for Christmas. The crazy part is… I decorated it and the room isn't even painted yet. Is it possible to feel festive in a room where the baseboards are covered with bright blue painter's tape? Yes. Yes, it's possible!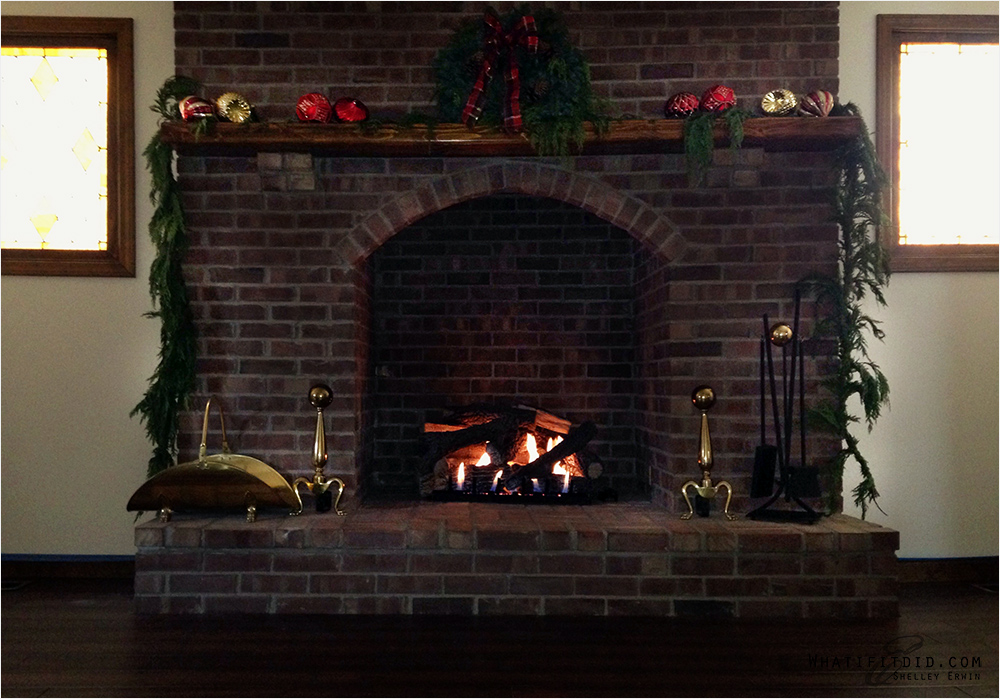 Just so you know ahead of time if you plan a remodel… there are things that will not go as planned. That is certain. The wood flooring in the 'Escape the 80's house' is ALMOST complete… except for that one box we were shorted that's required to finish up. I found out today that the final box will arrive on 12/27/13. Of course, that's AFTER everyone will be at my house for the holiday and AFTER I'm moved in already. And THAT is why I needed to do something to perk up my mood.
While you probably already know moving is horrible, you should know that remodeling is pretty crappy too.