If moving is supposed to be fun, then I'm doing it wrong. I'm not feeling festive because I still have no tree or decorations. Heck, I don't even have the new front door installed yet. And, it's hard to shop for Christmas gifts knowing I will either have to move them from one house to the other — or store them in the new house in the middle of the kitchen.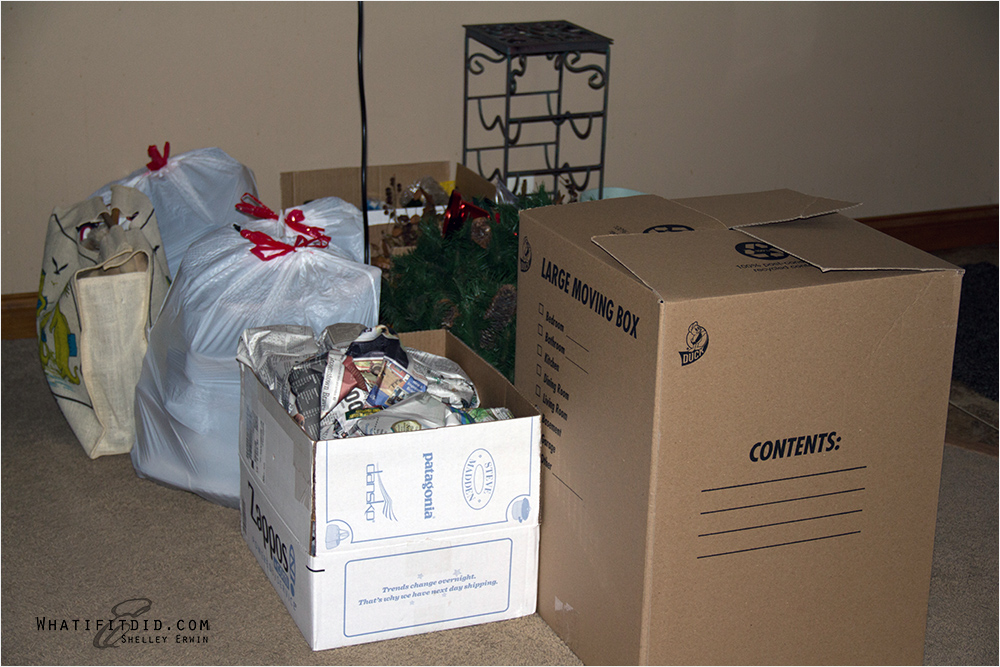 This weekend is the BIG move, but box after loaded box will be transported in vehicles throughout this week. Look out Goodwill! You're about to have an influx of stuff… all kinds of stuff.
I'm pretty sure the next couple weeks will be hard. I'm not sure if they will be a blur or will be memories I'll talk about when I'm 95. Because I figure the more wine I drink while packing simply means there will not be as many bottles of wine to pack. And that's why I'm wearing boots with sweat pants today. I wasn't thinking when I packed every pair of shoes I own except this one pair of snow boots.