Within the new design of this site, I'm sure you've noticed a spot at the bottom of the page that randomly chooses an old post and displays an excerpt and the photo that appeared therein. So this morning when I typed in whatifitdid.com to make my post for the day, the random photography post was of fall photos taken October 28, 2009. By the looks of that same old oak tree depicted later in the month a few short years ago, it's obvious we simply haven't gotten near the peak of colors yet in the Ville, Jackson County, Indiana.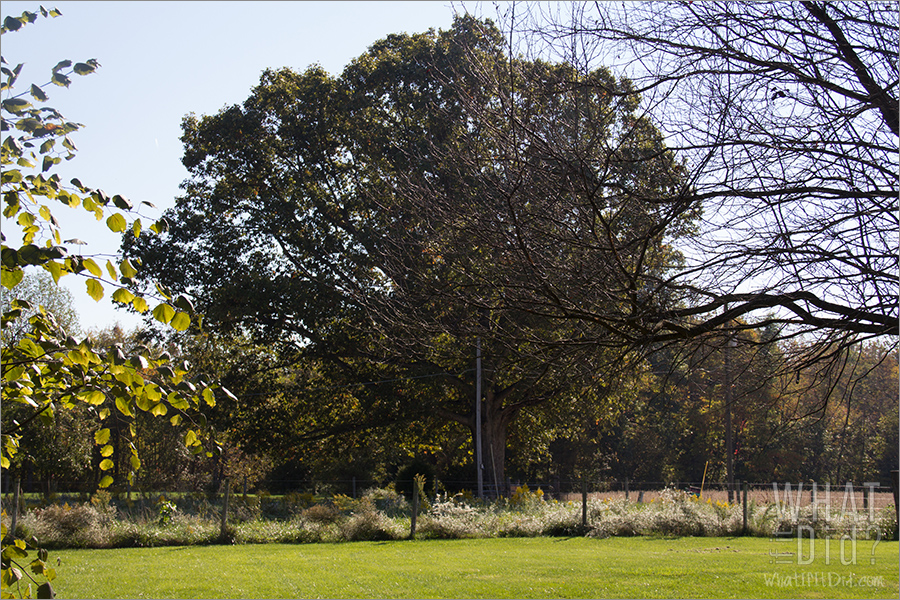 I must not be the only one thinking about fall leaves this morning — the Indy Star referred me to the leaf cam in Brown County. I can't tell for certain, but it looks to me like their leaves are in about the same stage as we are here. A good friend from Nova Scotia shared photos of a tree line near his home just yesterday. The leaves near Upper Musquodoboit have already turned beautiful, bright shades of red, orange and gold.
Those pesky neighbors noted the palm trees surrounding them are still green. Blah!