It's been a crazy past few weeks, you guys. From a cruise… to coming home sick (no, not Zika)… to catching up on work — I've had zero time for fun stuff. Like sharing things with you that you really care nothing about. Take this for example: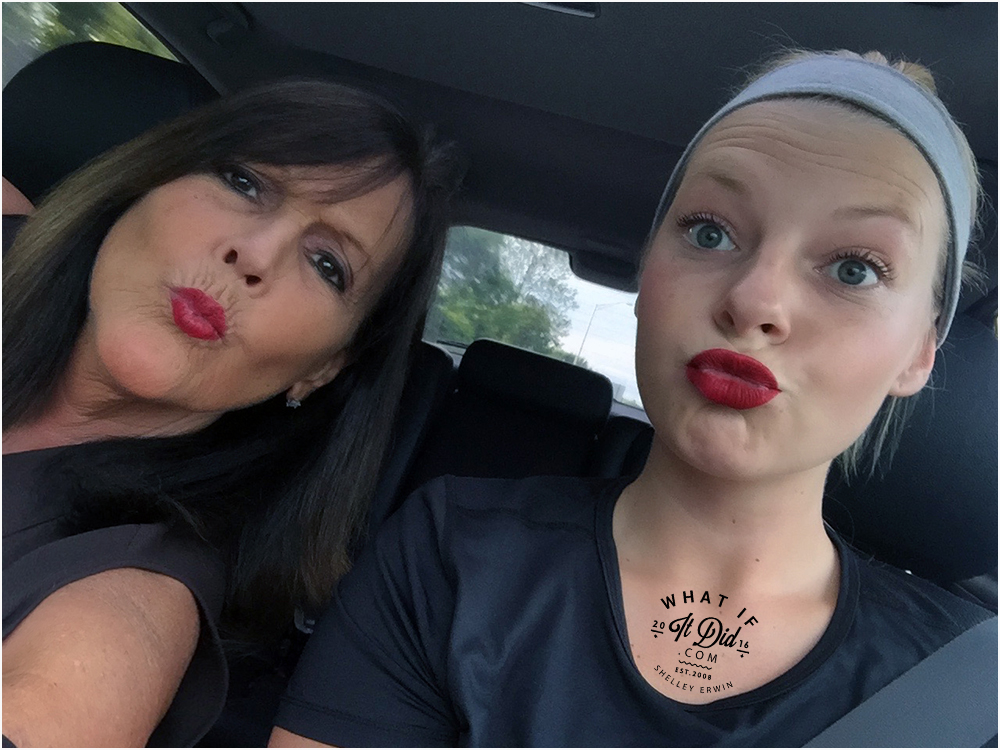 This is why kids shouldn't be allowed in the make-up section of Sephora. Katie and I had this red war paint everywhere by the time we got back home. And when we smiled, we had red teeth to boot. My favorite sister-in-law explained that you're supposed to coat your teeth with Vaseline before applying red lipstick. Seriously? I remember my Mom saying that you have to suffer to be beautiful (this came when she was dry cutting my hair with a dull razor that pulled more out than it shortened), but greasing up my teeth is crossing the line.
And the logo you see on Katie's chest isn't really a tattoo — YET! I'm going to see what I can do to make that happen since she's 21 and I can talk her into about anything. Oh my!
I hope to have time to share a few cruise photos and details tomorrow.