Back in 2012, I posted about growing out my bangs — Same old song and dance. Here I am, 4 years later, still trying to grow out the bangs I've had since high school.
I cut them off — I grow them out to a point — and then I cut them off again.  Right now, we're on the "grow them out" phase.
At least 3 times every week, I grab a pair of scissors in a moment of desperation. It's like a bad horror flick! There's something unnerving about being unable to keep your hair out of your eyes… [insert creepy background music here]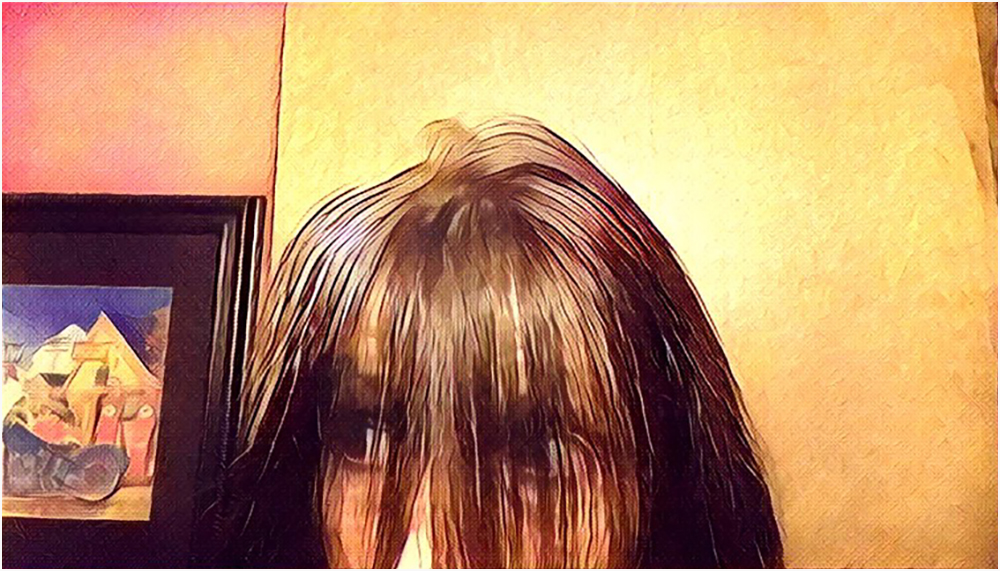 Comments like the one from my favorite sister-in-law, Tammy, "You're almost there!" — and like the one from Katie, "Don't cut them off… they are just now looking good!" are what keep me hanging in there for now.
Why this photo in 'what makes me smile in 2017'? Easy. It's those goofy comments I just shared.