Sitting in my office Sunday morning I heard a loud noise that I assumed was something extraordinarily heavy falling off of a very large truck. You see, I'm getting new neighbors next door and someone decided Thanksgiving morning at around 6:00 AM would be a great time to start putting on a new roof. Yes. 6:00 AM on Thanksgiving morning… a holiday… a day some people (ME!) might like to sleep in. I simply assumed it was those bastards workers doing what they'd been doing so very well — making racket. But NO!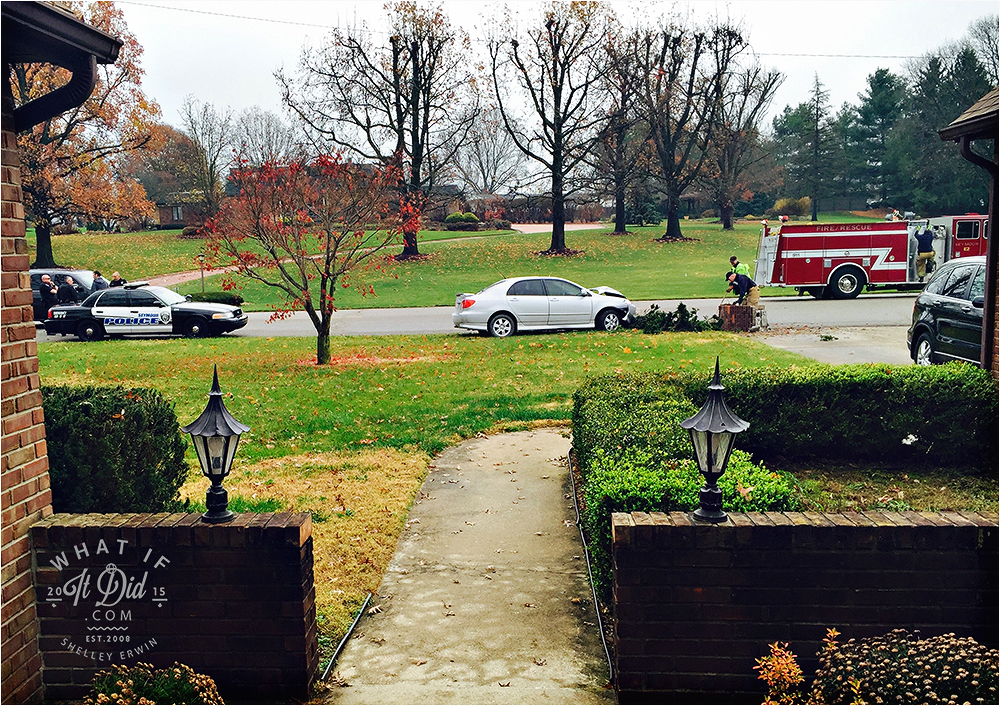 My remaining brick post claimed another vehicle. Another total loss. Some young kid that was doing something other than paying attention drove into the yard and back out through a brick driveway column. He was bleeding; I saw the officers give him a breathalyzer test. After that, I'm not sure what happened. Before that, the older woman in an SUV who witnessed the accident rather handily called the driver a 'liar' when he claimed he swerved to miss her. She wasted no time telling the police what she saw either — and she didn't hold back.
So now that both posts are dead, I can only assume it's safe to travel here once again. I'm thinking I should consider light poles as a replacement option.