I had to go to my brother's house upon his request late one evening. I made Perry go with me and was sleepy before we ever left the Ville. By the time we finished up at his house it was REALLY late and I knew I had more than an hour car ride home. On the way out the door I saw a neck pillow calling my name, picked it up and enjoyed it very much during the long drive home. I intended to give it back the following week along with keys made by the locksmith I met there. That was more than 3 weeks ago and I still have the stolen neck pillow and the keys.
At this point, I'm not so sure the victims of my crime will even want their stolen pillow returned because it's been stolen a second time by another thief…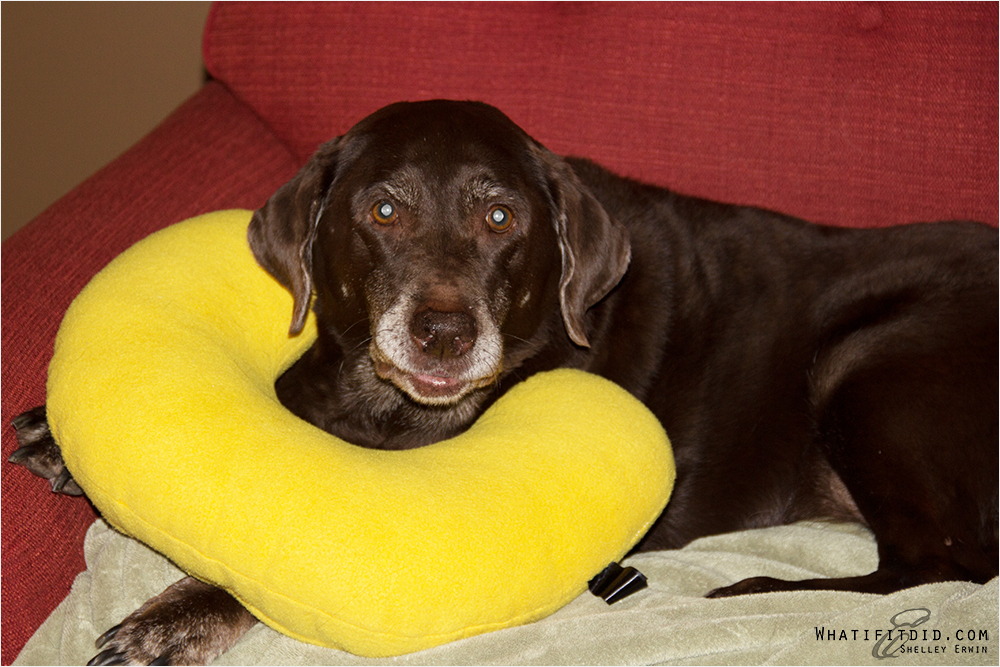 I guess pillow thieves run in the family.