While waiting on the candle wax order, we've had some time to practice wine bottle cutting…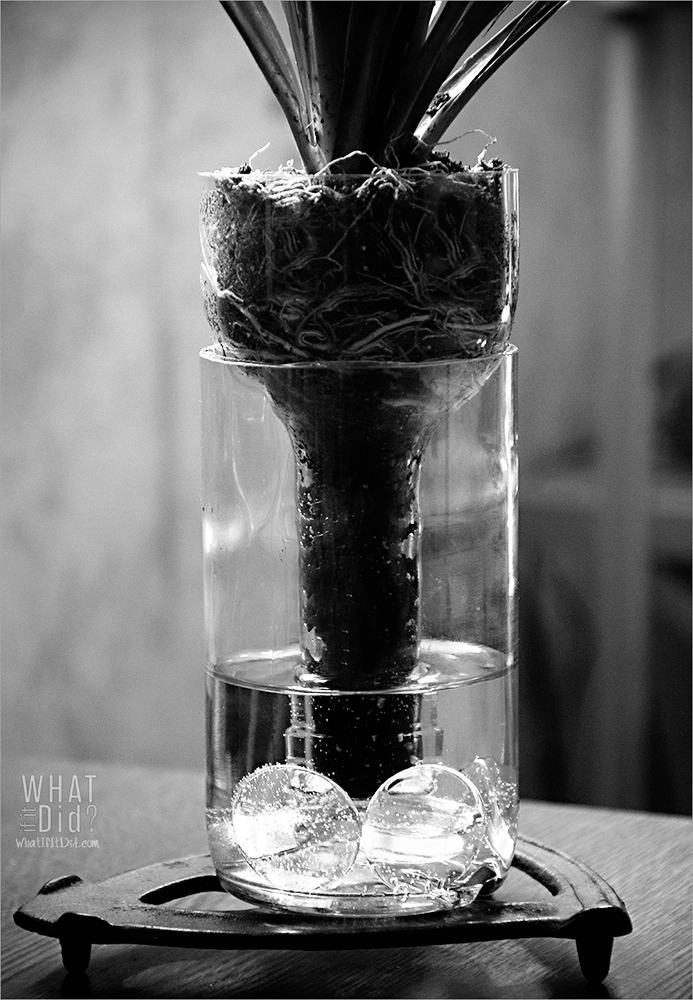 A $2 plant and a wine bottle that would've been thrown away has been transformed into something that looks pretty darned cool me thinks. Even better, I don't have to remember to water. I've mentioned here many times that I'm not Betty Crocker. Well… I don't have a green thumb either, you guys.
A bottle with a shorter neck would've worked better, but I simply chose to throw together something from the bottle that had multiple trial cuts. With a pair of scissors, I cut a circle from a plastic cottage cheese lid, poked a few holes in it with a hot nail, and superglued it to the bottle top (in the water).