While eating McDonalds for dinner I read an interesting fact:
In the US alone, McDonalds sells more than 1 billion pounds of beef and more than 500 million cups of coffee every year."
Because I'm a former butcher's daughter, just reading that data reminded me of when we cranked out a bajillion pounds of beef in Crothersville, Indiana from McKain's Market.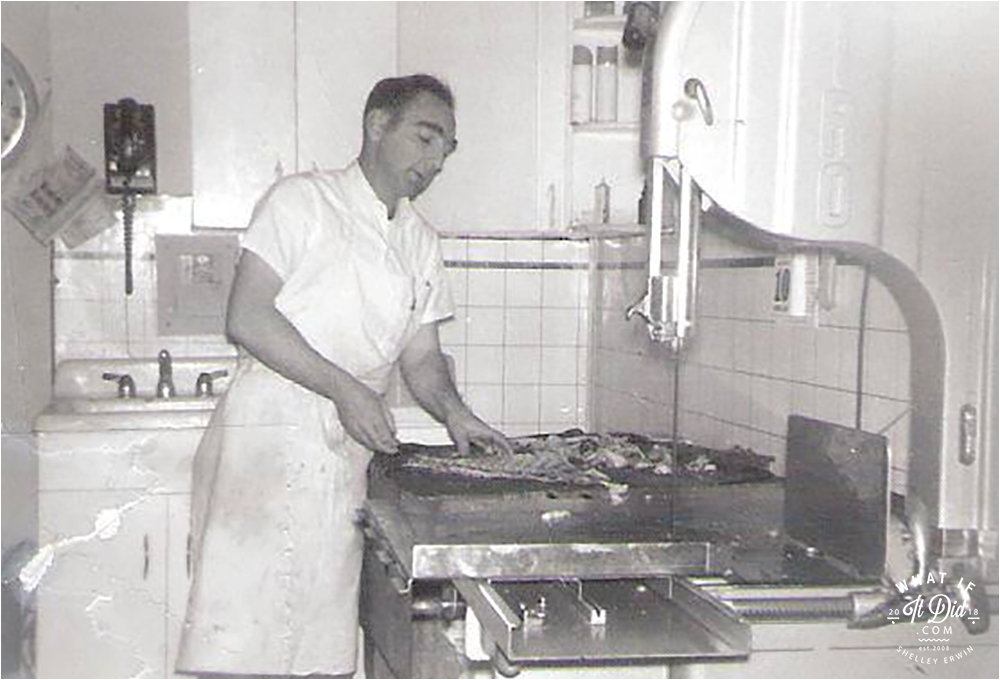 Crazy to think how times have changed. I remember Dad wearing those aprons every single day. I also remember they were rarely as clean as the one in the photo. Most often times, they were covered with blood and meat grease from the waist down. A bloody apron wouldn't stop him from walking out from behind the meat counter to greet customers.  Can you imagine seeing that in today's times at JayC or Wal-mart?
Not sure why — but we did produce in the back room, and meat cutting was done right behind the counter where customers could watch. Hide those heads of lettuce but slap a side of beef on the saw for everyone to see!  Just like everything else… what was normal then sure isn't normal anymore.
All these years later, I've yet to find anyone that has ham salad that's as good as we sold.  I need to remember to ask those pesky non-neighbors if it was made with Miracle Whip or Mayonnaise.