They say a family that plays together stays together. Right?  Well… I hope that counts if your son is a murloc and you're a black dude with dreadlocks…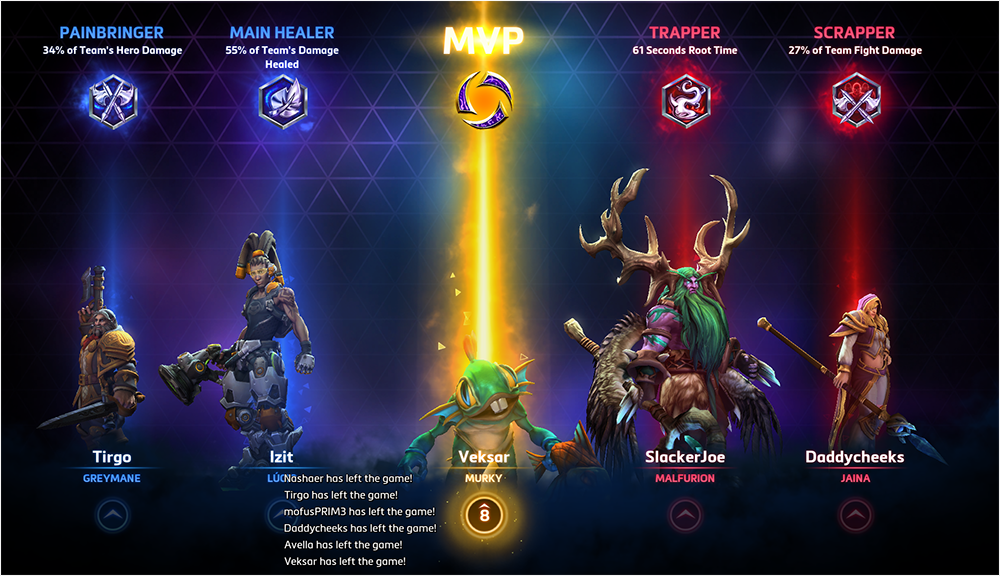 10 players… 5 to a team — blue team and red team — at the end of the match, no matter the winning team, the game calculates the 5 players that contributed most.  Of the 5, one is chosen MVP. Then all players may vote for one the 5.  The cute murloc, Murky (Veksar =Ben; Izit = Shelley), got 8 votes out of 10! Because it's rare that the other team up-votes a competitor, it's LEGENDARY (why Murky is under a gold beam).
Come play Heroes of the Storm… it's free, you guys!