I have several Amazon devices that I'm happy with (fire sticks, echo, multiple echo dots, and a fire tablet), and I've developed a couple skills that work with their devices. Amazon ran a promo where anyone that had an approved skill could receive a free Echo Show just by creating a new, approved skill in October. 
I did that — so if you would like an iconic thought read to you during your Alexa flash briefing, just search skills for "Iconic Business Insights."
My new Echo Show came today. The packaging rivaled anything I've ever gotten from Apple. It was easy to set-up and the sound is INCREDIBLE — especially compared to the Echo and Echo Dots. It allows for audio drop in (if allowed, drop in allows a walkie-talkie type audio connection), as well as video connectivity. (I just saw that Scott's home Echo Show was active… so now I'm worried because he's not home.)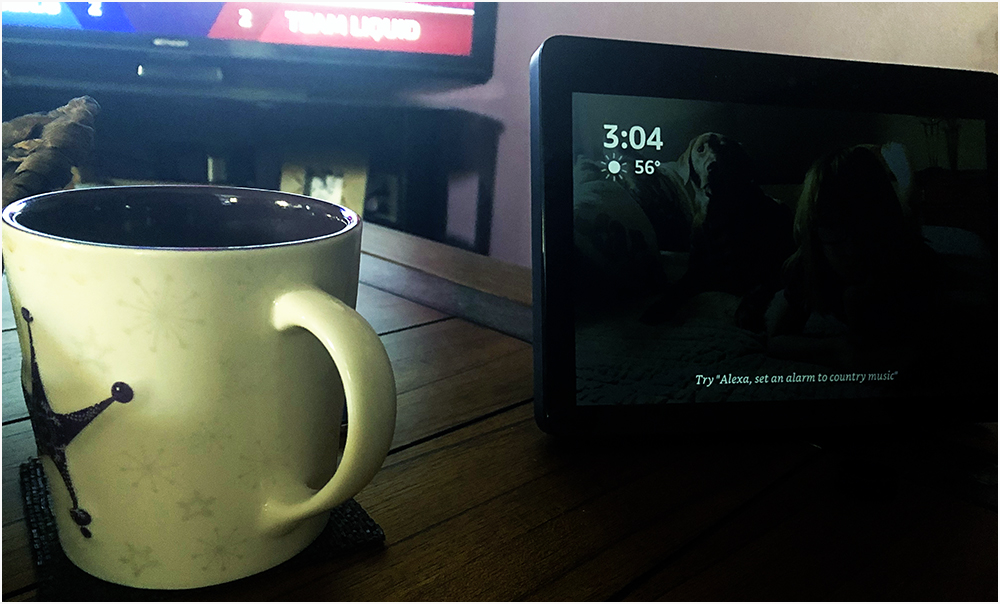 With the corresponding subscriptions, you can watch movies from Prime Video and shows from Hulu. It will read your audio books to you and you can listen to music from a variety of sources. But get this… Amazon also gave me SIX MONTHS free Prime Audio!
Thanks, Amazon — you gained a bajillion coolness points from me!  You did lose a few by not allowing the annoying and generic scrolling crap on the screen to be disabled. Fix that, please?!?