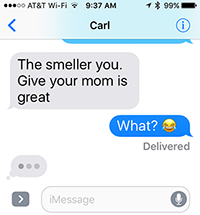 Not yet 10:00 AM and I've already had 2 reasons to smile…
To the left is an example of me trying to have a conversation via text messages with Carl. I give all my hand-me-down gadgets to him and Mom… I guess I really am a glutton for punishment.
It only took me another 20 minutes to figure out that he was trying to tell me they like the essential oil diffuser that I gave Mom as one of her Christmas presents this year.
And… we finally have SNOW!!!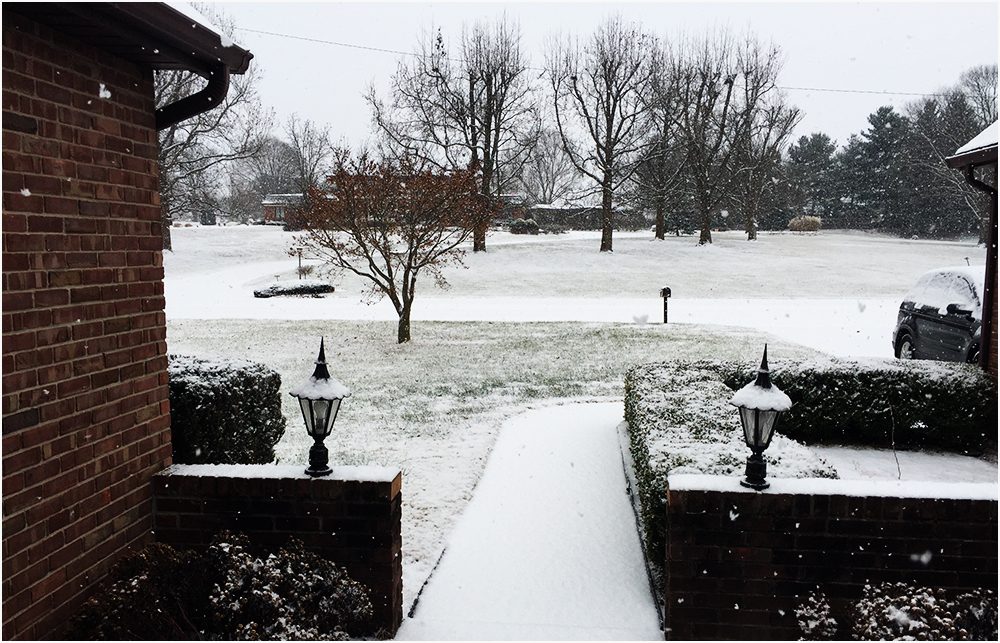 Not much yet, and it's not the fluffy snow I love, and the low is supposed to be only 9 degrees F this evening… but I still love SNOW! Yay!!!