A rule of thumb for this climate and area is that you can plant outside after Derby Day.  By that time, a frost that would nip young plants shouldn't be of concern.  I'm hoping that's the case this year because if we have a frost warning, I'll have to start covering up stuff no later than 4:00 PM to be done before nightfall.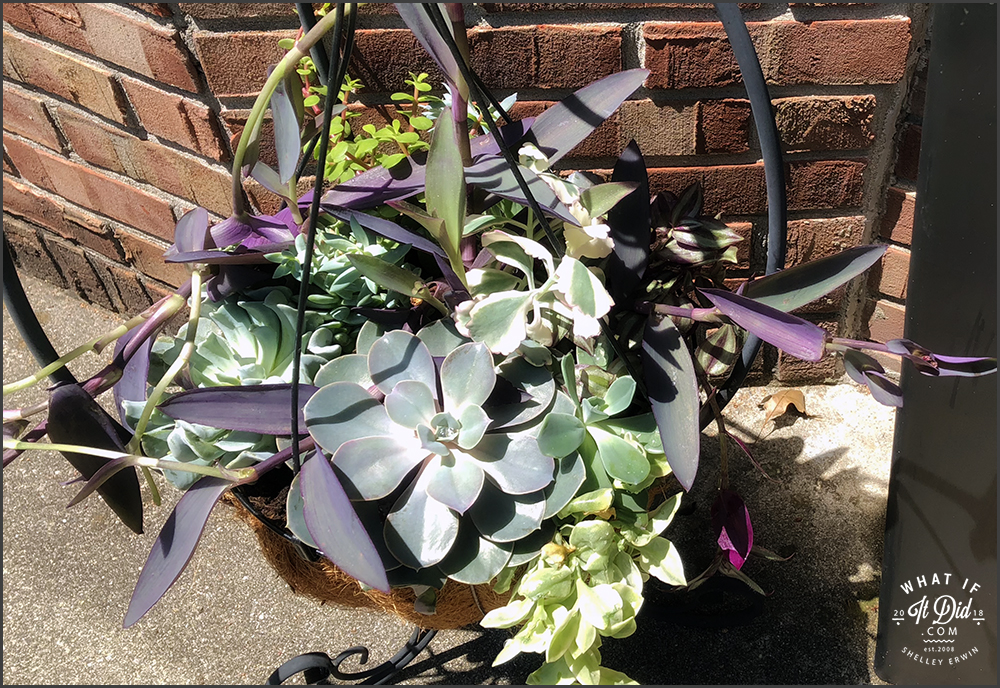 I love flowers — even though I don't like watering every morning. This is a great house but there are a two things I don't like about it.  I loathe these 4 orangeburg planters that are a permanent part of the concrete on the front porch. (The other is the placement of the bay window.) Whoever thought implanting orangeburg into a concrete front porch area should be around to see it now, and they should tell me what the heck you do with them in the wintertime. Blargh!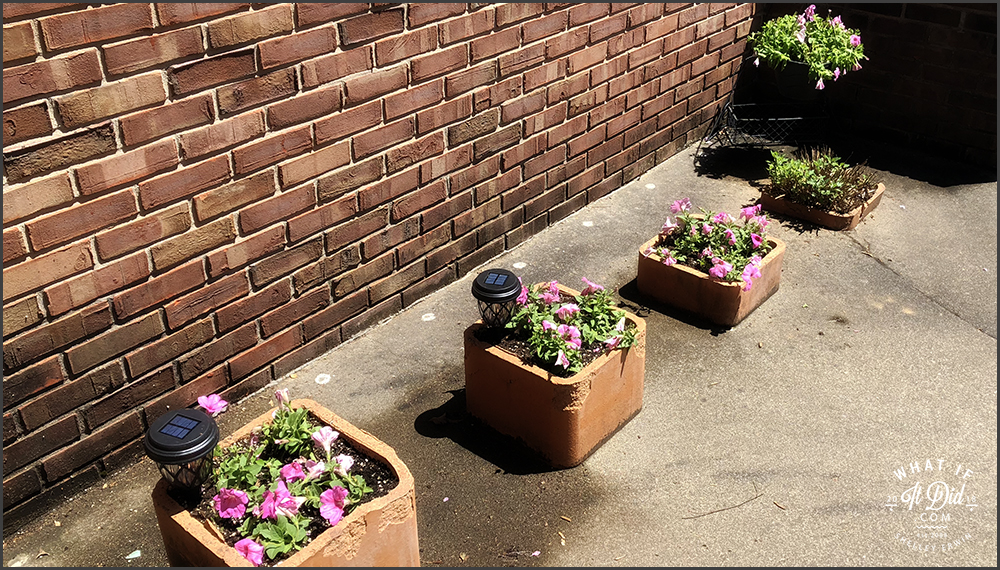 I have to plant something that vines down over them because they're breaking apart and look simply awful. I think my fall projects will consist of a sledge hammer and a bag or 2 of concrete.  Once that pesky non-neighbor gets back to Indiana, I'll get his advice.  He knows how to FIX just about anything.
Even with the ugly orange things, the front porch looks ok… but after living here for 4 years, I've yet to spend even 15 minutes sitting out front. Total.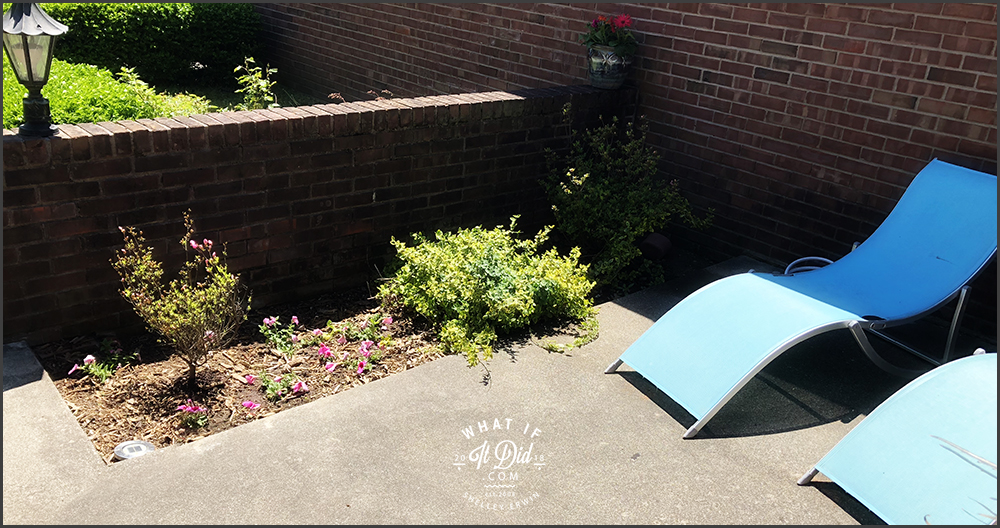 Typically, any outside time is spent in the patio room on the back of the house.  (At least until I break down and put a pool in — I desperately miss having a pool and my granddaughter NEEDS one!) Again, another job awaits the pesky non-neighbor — I purchased a light with a heat assembly that I want to hang over the table in the "3 season room" for chilly nights and longer use of the area throughout the fall.
The bricks that frame a flower bed in the back yard are coming out next to be replaced with pavers that will look a WHOLE lot better. But not today… I'm over outside work (my back is over it anyway) for a day or two. 🙂