Time capsule Tuesday, you guys — and I almost missed it! I was too busy waiting for Crothersville's election results, and although they weren't as I expected or necessarily wanted 100%, I think all-in-all it's not too bad. Ardell will certainly be missed (thanks for all you've done for Crothersville, Ardell!). The new council of five surely has their work cut out for them and I hope they work together for all good future things.
So back to 1968…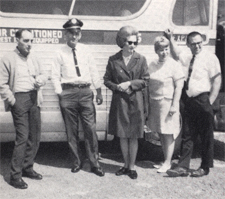 I couldn't resist sharing this photo of the 1968 senior class sponsors that appeared in the 1968 Crothersville Yearbook, The Carruthers.
Dallas McKain (far left holding a cigarette), Al the bus driver, Polly McKain (who looks like she's blind only missing a cane), and Andrea and Melvin Schlegel.
Cigarette smoking sure was more acceptable in the 60's, wasn't it?
And speaking of how time changes what is acceptable — I'm going to jump forward to 2004 and talk about tattoos and body art. The Crothersville 2004 yearbook contained two pages dubbed 'trend and style' that showed students (and teachers) body art – pierced tongues, navels and tattoos. School trustee, Reverend Ralph Hillenburg, stated at the regularly scheduled school board meeting that he had been approached by community members who thought these pages were published in poor taste and were inappropriate for a high school yearbook. He also voiced his opinion that he was in agreement, and also felt that the photos violated the school dress policy.
At the time, this was a pretty big deal. The story was picked up by the AP newswire and appeared in many media formats throughout the US. Member that? 🙂
And finally, (because I need a photo big enough to format properly on the main page), here's what I've been seeing in the evening at my house in late October and early November…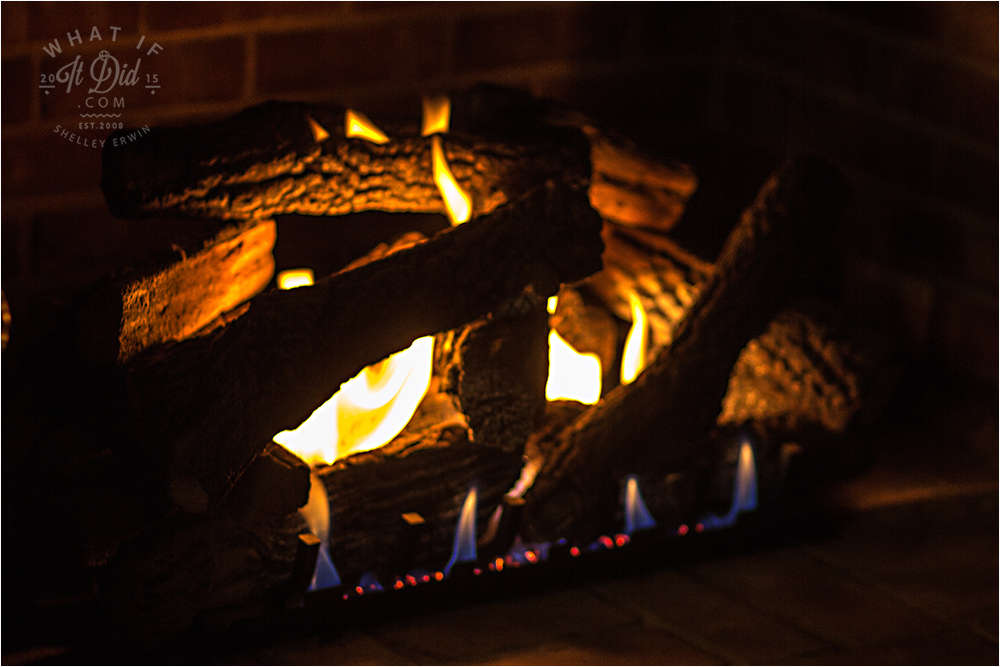 Yes, I'm the girl that has a fire at night (low 50's — high 40's is chilly) and the A/C running during the day (mid-70's). I sure do like fall, even though summer will always be my favorite season.