I love it when Dharma has "bunny feet." It's so much cuter than when she's on her side all stretched out — not that I don't think she's cute then too. These are bunny feet, you guys…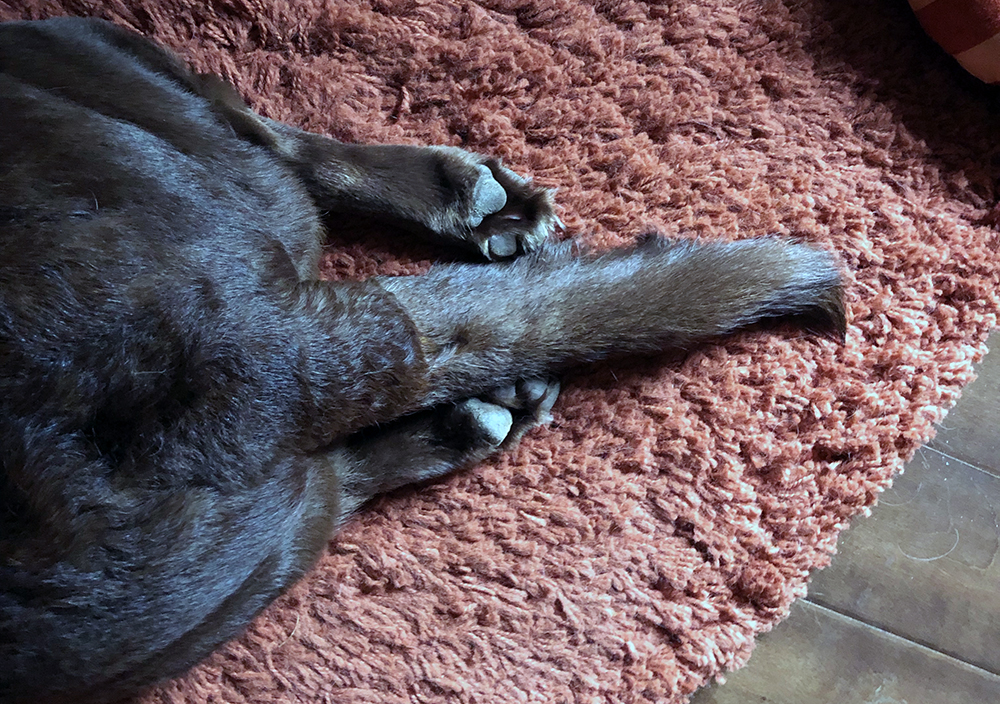 Today is day #3 for shingles medicine and I'm almost afraid to say that I think it just MIGHT be getting a bit better already. While I'd still scare small children at the grocery store, the pain and itching is easing up somewhat, and the blisters are drying up quite a bit.
I can't believe I'm going to share a photo here, but in 10 years or so I might want to look back and remember, or share as I speak from experience when someone else gets this creeping crud…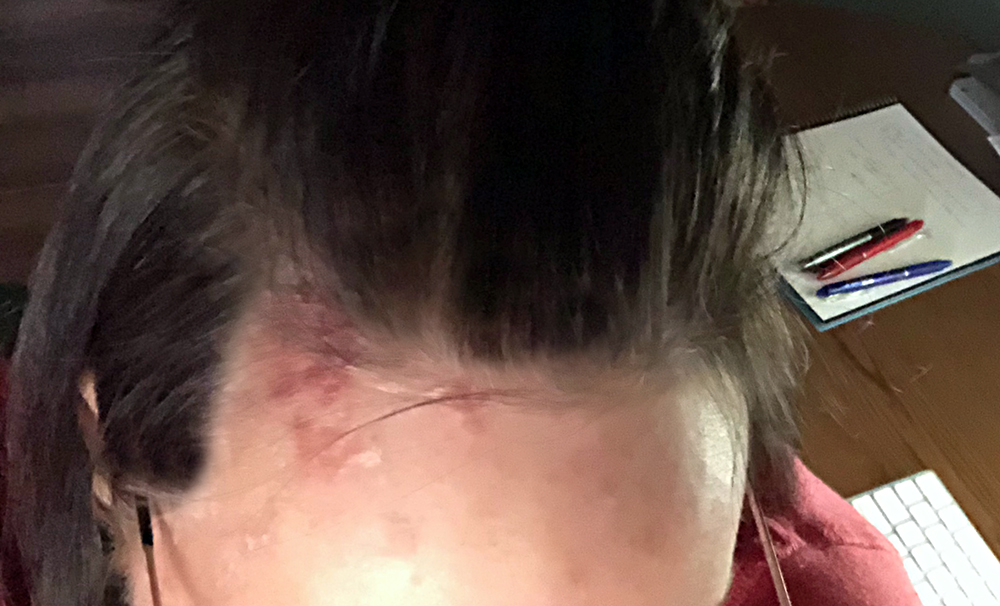 I still have my hair pulled back so it doesn't move — one hair switching a position is exactly like one ice pick stab — and Calamine lotion is still my best friend. Again, shingles are no joke.