Changing out all the metal mini blinds for modern cellular shades on every window in a house isn't cheap — and it's also no piece of cake to hang them. These suckers have three brackets each. Starting with the center one on the kitchen window, I thought it would be fun to hook the blind and see what the finished product would look like. Now, the blind is stuck and I can't get it down to place the two other brackets.
Soooo… I figured I might as well try out a valance I already have to see what it would look like. Thinking it was just too much for a smaller window I took it back down, but in the process, I accidentally pulled the curtain bracket partially out of the wall. I opted to unscrew those brackets from the wall and wait until the kitchen cabinets are painted to choose a curtain. That's when I realized that behind the brackets is bright blue paint and I don't have even one brush full of paint left in the color the room is now.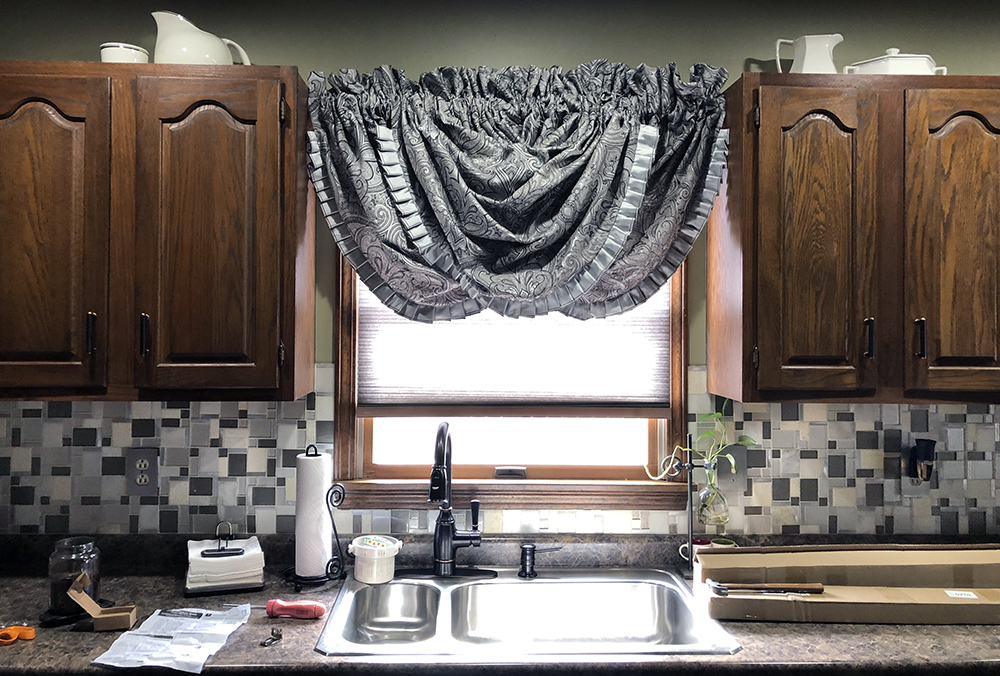 As I'm staring at that, I realize that if I paint the cabinets, I should probably also paint the window trim… and if the window trim is painted, the door jams and baseboards should also be painted. ARG!
NONE of this would've mattered in 1968.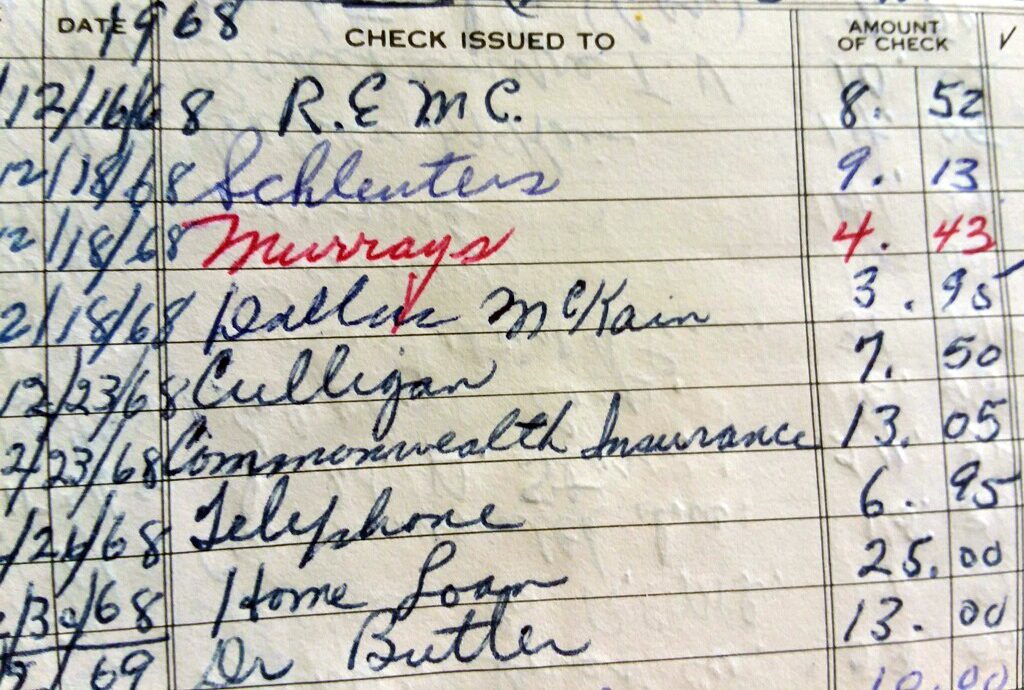 I wonder what Mrs. Brumett got in groceries from my Dad for $3.95 when her electric bill for the month was less than $9.00, her phone bill was less than $7.00, and her house payment was a whopping $25 bucks. I'll betcha that $13.00 doctor bill that she didn't care about the color of her cabinets so long as they were clean.