I moved from an extremely small town to THE small town (thanks John Cougar Mellencamp) a little over 4 years ago. If I were to tell a native where my house is, I could say that I "live behind the high school" and they'd have a pretty good idea where that's at. For out-of-state/country new friends and work partners, I simply say I live in "southern Indiana." They likely think (especially upon hearing my accent) that I live on a farm surrounded by cows, plows and basketball — and that's partly true…
Seymour, Indiana, a small town (city actually) of about 20k people has the 3rd largest gym in the state! On a good day, I could almost stand in my front yard, throw a rock and hit the high school. THIS is Seymour…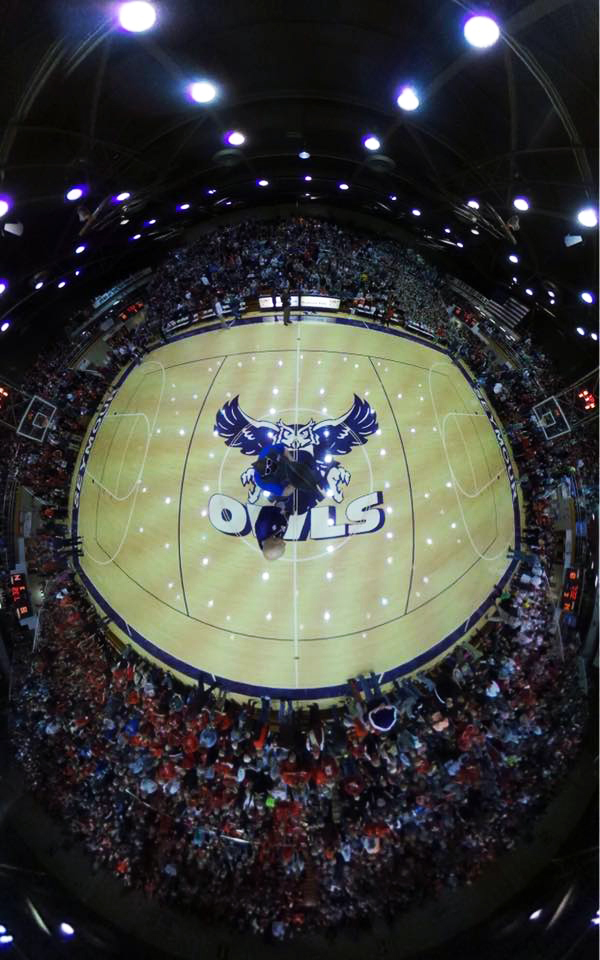 Folks began arriving at the Seymour High School gym over 2 hours early for last night's sectional game. The sold-out gym had over 8,000 people filling the stands by tipoff. (In case you're interested… Floyd Central (60) vs. Jeffersonville (56) in the first game — New Albany (84) vs. Seymour (42) in the second game.) Tonight's crowds will probably be a repeat.
I noticed many on Facebook were complaining that restaurants were full and travel through town was awful, but I just rerouted my usual path to Home Depot and had pizza at home. My parents were small-town business owners when I was a kid, so I understand that "the more the merrier" absolutely applies to customers spending locally.
Be on the look-out for up and coming Romeo Langford of New Albany. The autograph signing line for Romeo (yes, a high school b-ball player) was HUGE following last night's game. Those who know a whole lot more than me about the sport say he's destined for pro basketball greatness.