Out and about yesterday, we migrated to the only restaurant we all agreed upon — El Nopal. We eat there often and the waiters always recognize us when we walk in the door. Being Sunday after Thanksgiving, the place was packed and a couple large groups were already seated.
Rather than give a play-by-play of the experience, I'll just say we waited almost an hour for our meal to be delivered surrounded by crying kids. And no chips…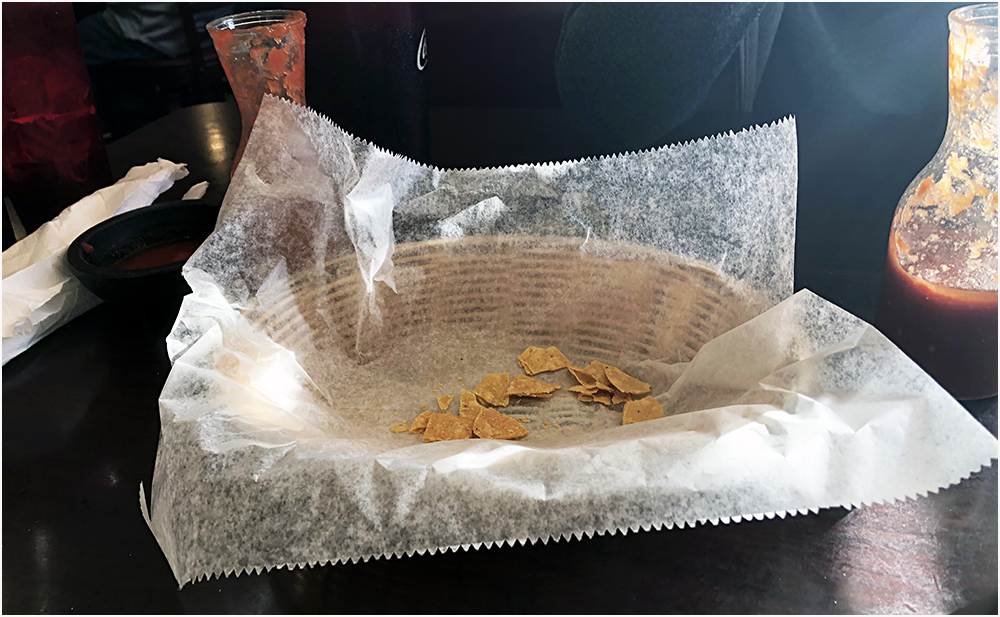 Funny how you can be loyal to a place for years and one really bad experience can taint that. One spoiled experience and I have no desire to go back in the immediate future. 
A few snow flurries today…