Last weekend, I spent time with two of my cousins, Celina and Christy. Celina was here for the week and Christy breezed in for just one night. Both girls are animated and wonderful storytellers. Either one could single handedly give my favorite brother a run for his money.
We laughed, drank too much wine, and I listened to incredible tales eloquently told with much arm waving. Christy was on a high even before drinking wine because before her drive to Jackson County, Indiana, she finished her shift as an RN and she saved a baby!!  But the story continues…
Because I breathe, eat and sleep my brother's philosophies — one of which is treating internal customers (employees) to ultimate experiences — it's incredible when I see them implemented.  One of the best examples I've ever seen is below. This is the inside of a thank-you card sent to Christy's KIDS from her BOSS: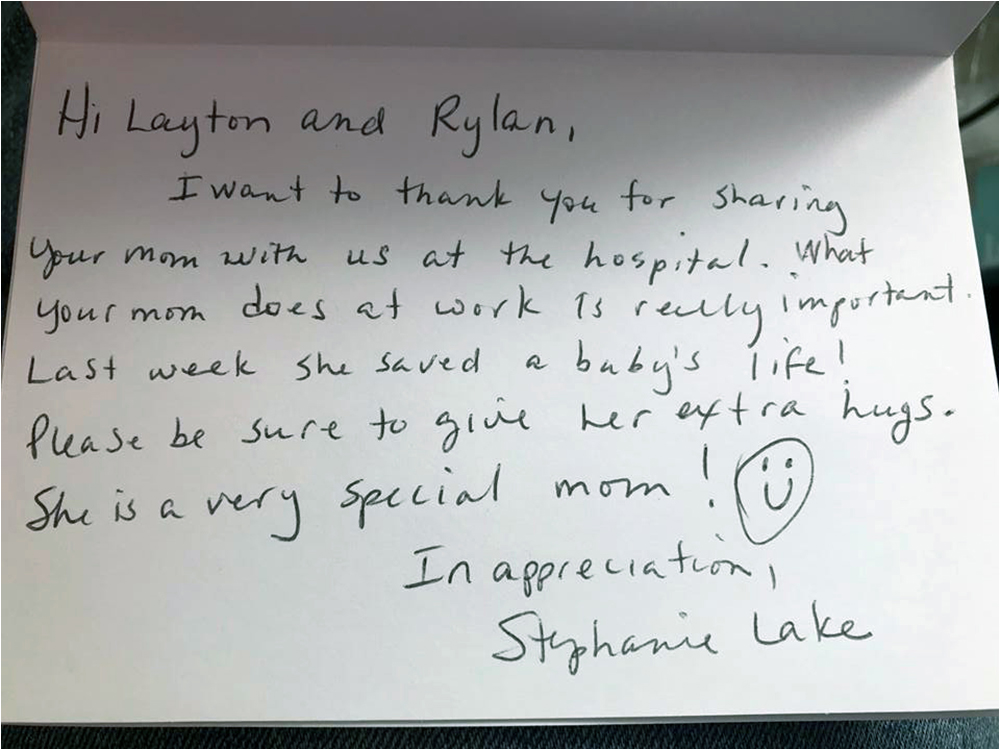 So proud of Christy — and Stephanie Lake (whoever you are)!