Because I started the 80's house remodeling project with intentions to sell right away, I stuck with neutral paint colors in most every part of the house. Since the bathroom painting project turned out better than expected, I thought I'd go BOLD and paint an accent wall in the kitchen before starting the backsplash project on the opposite wall. Halfway through I was REALLY questioning my choice (what was I thinking? FIREWEED in a kitchen??). Standing back looking at this horrible wall color, I wondered if I just added a little yellow how many visitors would try to order a Big Mac.
I stopped for a break and posted this on Facebook:
Have you ever painted a wall in your home and when you finished you wish you wouldn't have done it? I sure wish "control-z" (undo) would work with everything… not just on computers.
If I could've clicked a button to "undo" what I'd done I would've. But then, the paint dried and I redecorated the walls, and it really wasn't so bad after all. It wasn't McDonald's red like it appeared before.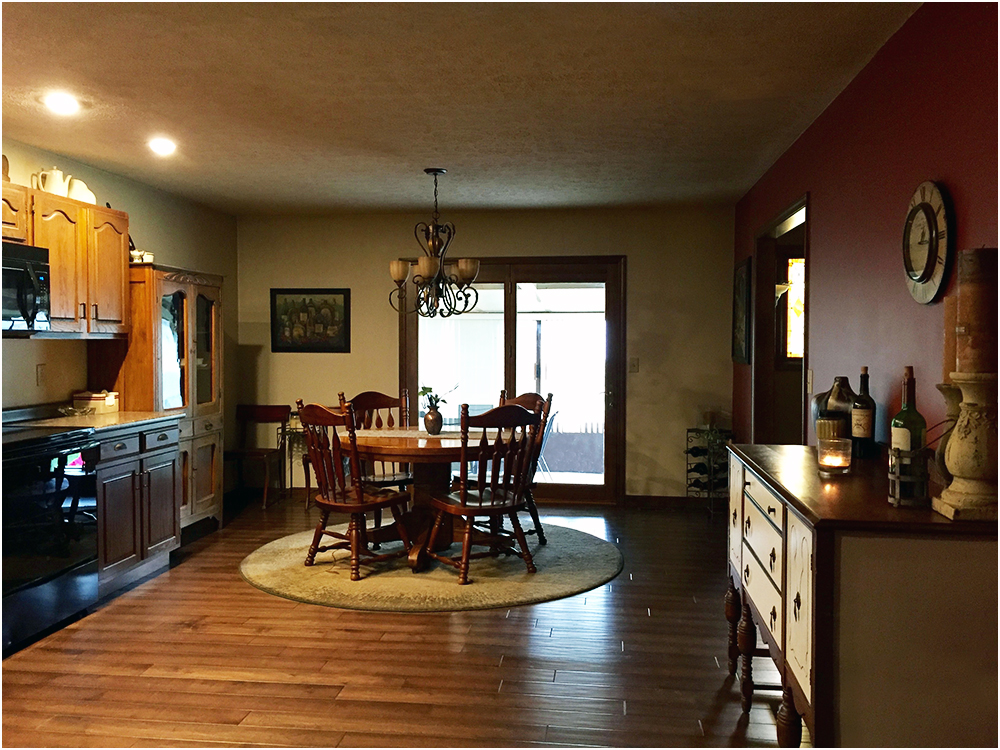 The comments to my Facebook post got me thinking… and not just about paint. How many people continue through life secure — surrounded by taupe and different shades of gray and are afraid to take risks — while others go out and risk it all on a whim or an idea. Going a step further (because I know I'm guilty of this too) — how many will take a risk but back out before waiting long enough to realize the outcome?
Goodness knows I've taken risks and have failed miserably, taken more and probably jumped the gun to pull the plug, and even more that didn't fail or achieve any great success (like my wall). But I'm not 100% taupe, you guys, and I hope you're not either.