The last of the flooring will be finished tomorrow. YIPPEE! 
In the last room there's a huge cabinet that is great for storage (erm… junk keepers). The bottom half was filled with photo albums and bags upon boxes of loose photos collected throughout the years. Much too heavy to move will all the stuff inside, all these photos made their way into the adjoining room — right out in the open — enticing me to take a trip down memory lane.
This photo was right on top…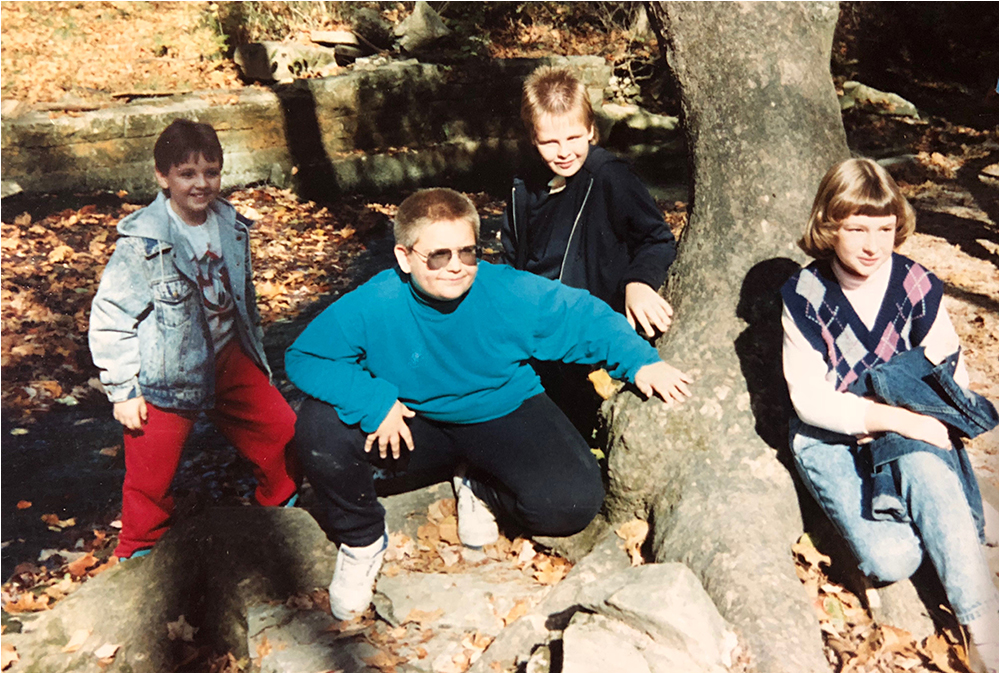 My son, Ben, on the left, is next to one of his best friends, Jeremy — still one of his closest friends today. This was taken at (I think) Spring Mill State Park in the early (I think) 90s. The only thing I'm sure of is that it was taken in the fall of the year as evidenced by dry leaves and warmer apparel.
If not for the fact that I'm in a good place in life right now with a beautiful granddaughter, I'd sure love to go back to that day with a nice little do-over on a whole lot of things. But who knows what else might be different if I corrected all my mistakes — like… maybe these 2 wouldn't still be making memories.
And that, my friends, would be a shame. 🙂