The holiday season is over and Monday is the day I get back on the ole' treadmill regularly. Knowing time to do home update projects will be limited, I painted the exercise/tanning bed room today.
Treadmills are HEAVY! Like at least 1000 pounds. Moving it by myself was quite a feat — especially because I have to protect my back somewhat after the surgery I had a few years back.
I got on my knees behind it and pushed with everything I had. When it didn't budge, my body went forward as it refused to move. When I went to break my forward motion with my hand, my bracelet got caught and I did a perfect 10 face plant… skidding my lips and chin on the tread. The landing was most certainly flawed.
After checking for blood (yes, there was some) and making sure I didn't have any loose teeth (they were all fine), I tried again. Success!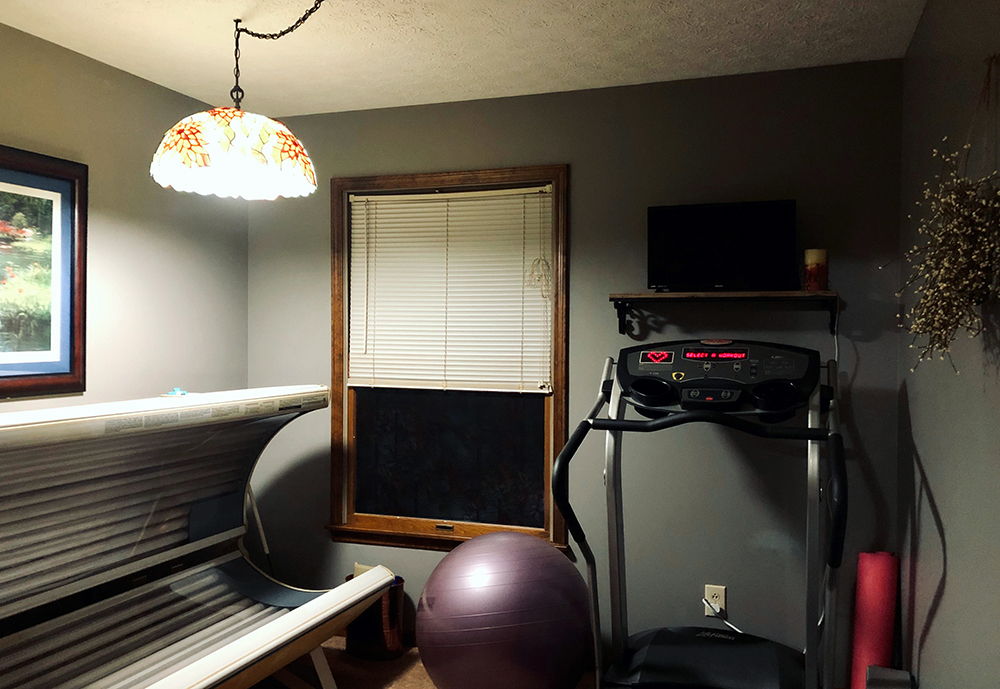 Me and my fat lips will be ready to roll come Monday — and another room can be marked off my "to do" list.