If you're not from around here, you might think my awesome family met at some classy establishment for brunch — the Bluebird Cafe. If you ARE from around these parts, you know we met at a bar that's located in a pretty remote area that only served popcorn with beer tonight.
There was live music for our entertainment. Not a band, but a guy that can sing while playing a guitar and a harmonica all at the same time is almost a band. The REAL entertainment was provided by my crazy cousins…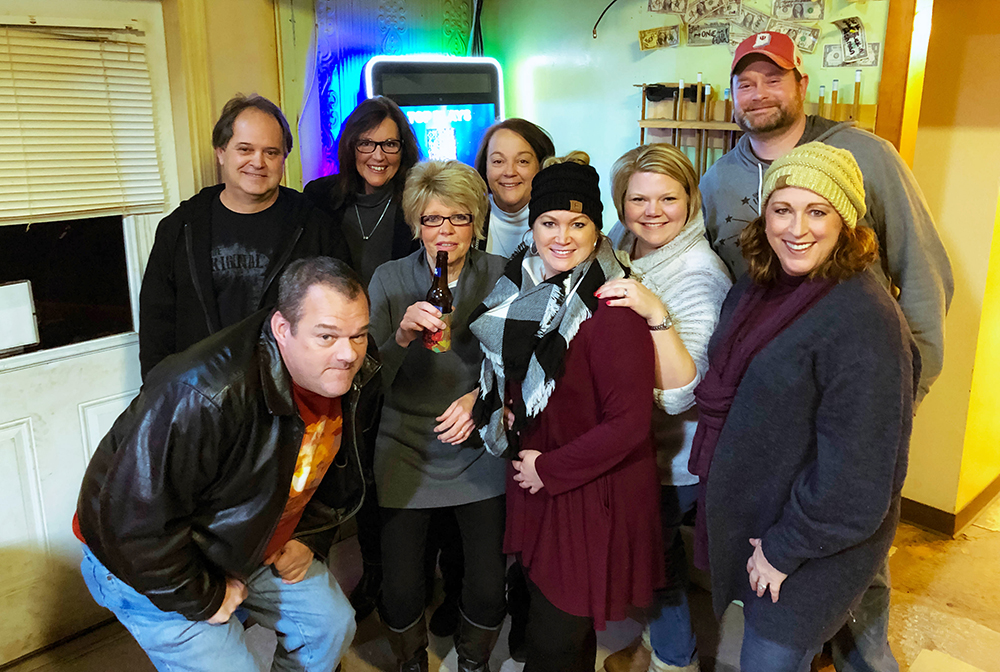 Debra, (the one with the beer above) was insulted when some old drunk geezer said she couldn't play pool. Determined to prove him wrong, she whispered (loudly), "Gimme 50 cents. When I'm drunk I think I'm an $@$*$ pool shark. I think I'm a good singer too." She's lucky the Bluebird doesn't charge by the hour for a table AND the rest of us were lucky it wasn't karaoke night.