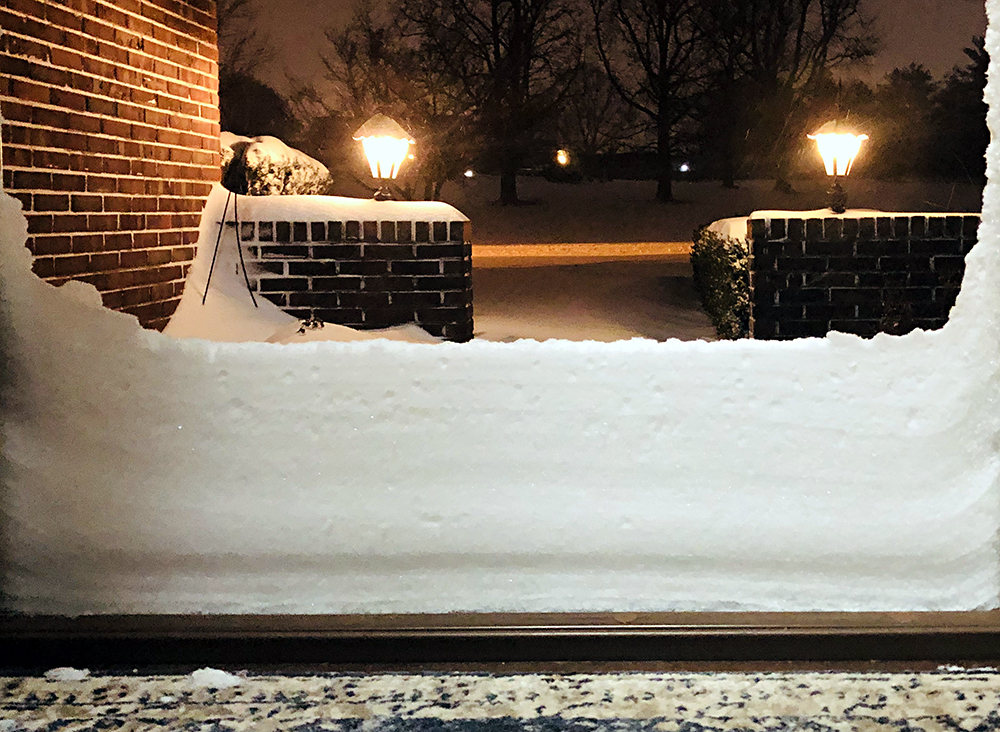 Although the door is open and friends are welcome, I've not had one visitor tonight. Probably because it's only 17 degrees with 40 MPH winds— nothing to do with the snow. Jackson County, Indiana is currently on the big ole' red warning — emergency traffic only — a "disaster emergency" declared.
I'm not bored though, because Facebook is great fun during winter storms!
People reporting that there are no cashiers at Wal-mart (so what else is new) with self-checkout options only… and many shared that they've lost power, too. County sheriff's shared videos of slide-offs — the worst was a vehicle in Jennings County that slid off the road and was totally submerged in water. Don't even want to think about how cold that rescue was!
Most entertaining of all is reading posts from FB friends claiming this storm is going to be bigger than the one in 1978 — the people who said that were obviously not alive in 1978. 🙂