In 2010, I bought my first Mini Cooper. Sort of like Groundhog Day, today, it's 2010 all over again.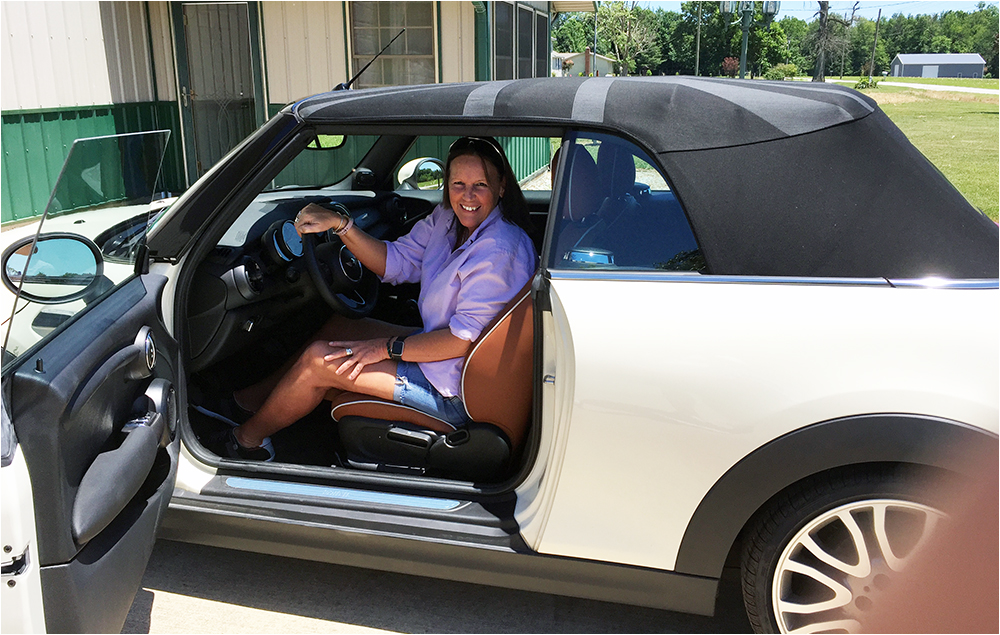 This one is a convertible with amazing leather seats, but everything else is right where I left it in the one I bought new in 2010.
While those pesky neighbors are pretty incredible, they will never be expert photographers. See that flesh colored corner? Carl didn't mean for his thumb to get in the way, but nevertheless, it did.  It makes the photo more special — and is why it's the only one he took that I sent by text to myself.  In 8 years, I'll look at this and see that thumb… and smile.