I've moaned and complained about the delay of spring and couldn't wait for it to warm up. Now that it has — over 80 degrees F — my A/C unit waited till it's smokin' hot outside to let me know it prefers winter.
The furnace and A/C units were installed when this house was built. I knew it was only a matter of time before I had to replace the whole shebang, but I had high hopes it would be in another year or 10. While it might be possible to limp through a little longer, that isn't likely. I can almost see dollar bills flying out the open window.
Even though the sun is so bright it hurts Dharma's eyes, she'll take it because the temp is about the same outside as it is inside, and at least there's a breeze out there.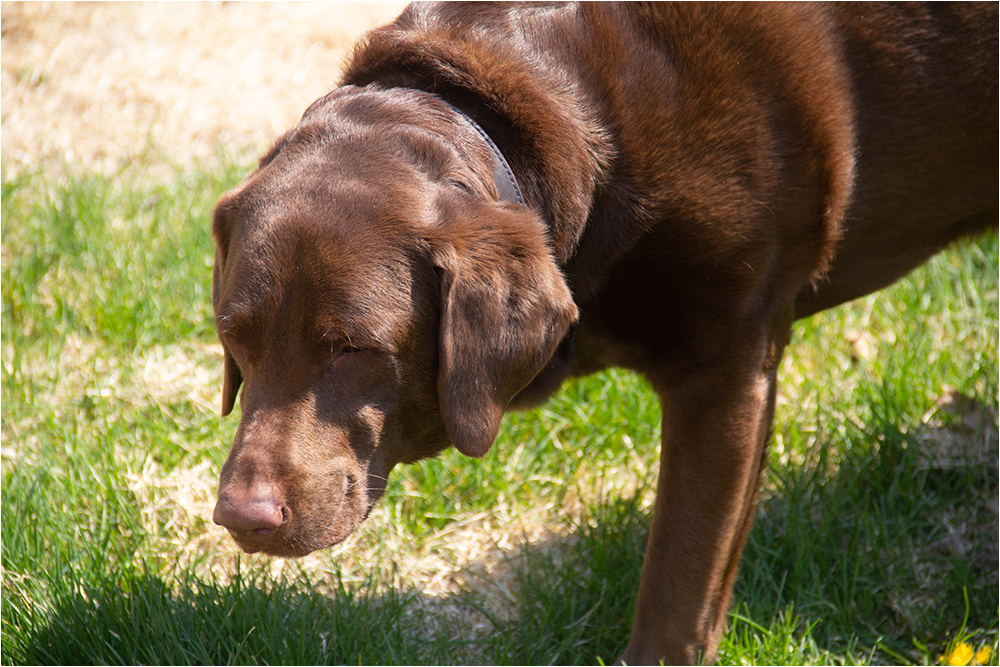 I have just one memory of pre-A/C days… sleeping on the floor at Nanny and Pap-pa's on a pallet in front of the door (opened) with an attic fan pulling a breeze across my brother and me. No attic fan here but it's not a mid-summer kind of hot and I'll survive.
So will Dharma and Gracie — although they are both panting like crazy.
And now that my school mate and Heating & Air dude extraordinaire has let me know he'll be here shortly, all is right in the world. Yay!