Started off my day posting a photo of Mom on FB with Happy Mothers Day wishes.  (Nearing the end of the evening, it had over 75 like/love notices and even more comments.) She sure is popular!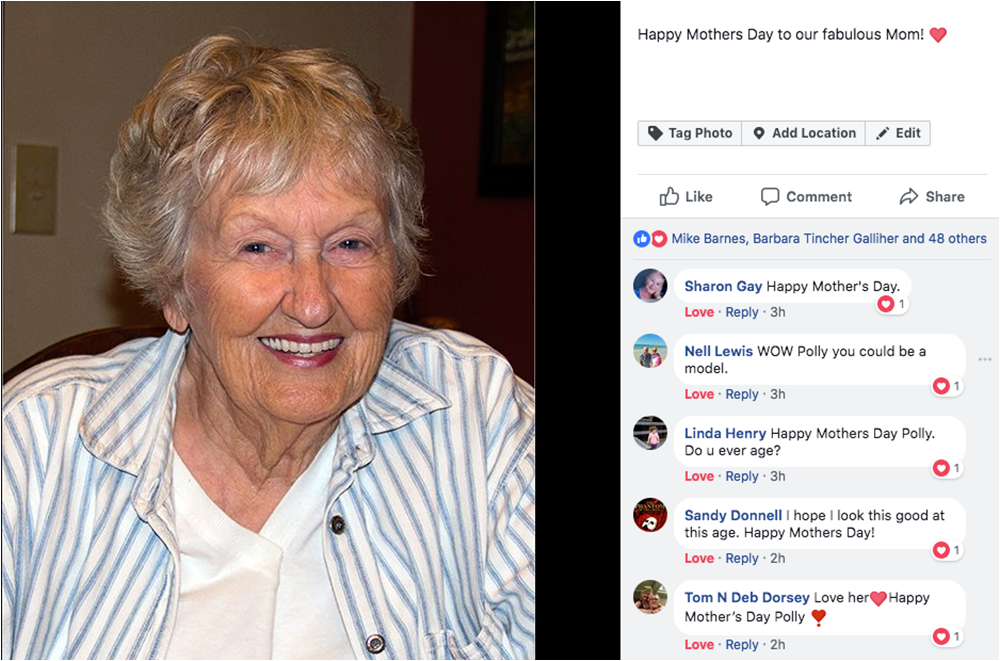 Next, we headed outside so Perry could pick up where I left off yesterday with outside work, and my favorite son and granddaughter showed up with gifts. Yay! The first comment wasn't, "Happy Mothers Day!" No! It was, "Perry, your legs look like Dracula!" (In all honesty, they were so white they DID look like they could belong to the Count.)
Shopping for the perfect Mothers Day gift, they stopped at Wal-mart where Colette got a toy, and then hit Home Depot to purchase flowers, a watering can and pot. Colette picked pink flowers and a light blue pot because together they would look like cotton candy. Busy opening the toy she picked out at Wal-mart — a Smooshy Mushy — she took the paper included in the packaging and handed it to me. She apologized for tearing it and offered it up as a wonderful gift because I'm her Nana.
Yes. I kept it. Yes, I know she gave it to me because it's a worthless piece of junk paper she tore and didn't want. I pretended I didn't know the difference… just like I pretended the surprise in the container was a bunny with a carrot — when it fact it was a hamster with a mango. I know this because I'm the gatekeeper of the torn paper.
If you're a mother — I hope your gifts were equally as awesome. If you have a mother (or grandmother), I hope their treats from you were amazing.