First order of business — happy birthday to my favorite brother!
Because he's celebrating in Hawaii, I had a paint party to celebrate here in Indiana!
I don't know if it's because Ben has a new house to decorate and paint — or if I'm feeling sentimental because I'm selling the ole' home place — but whatever it is, it's me inspired to move forward with a few projects here.
Here's the door of the 1980s house when I bought it…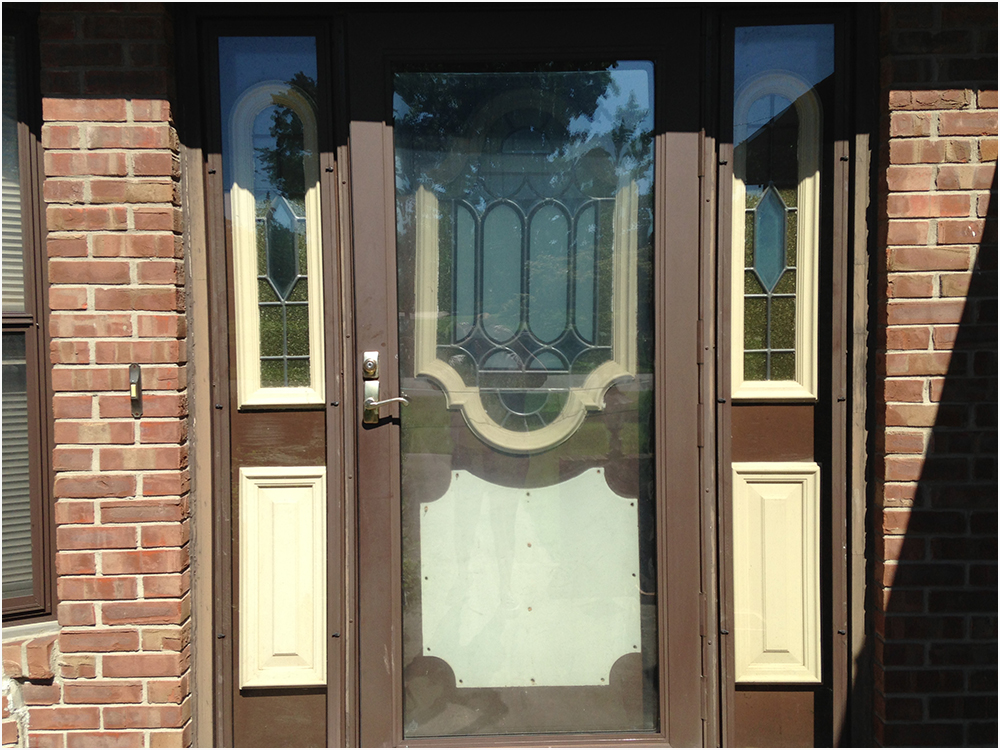 Like everything else, it was probably the original from when the house was built. While I put in a new door earlier on, I left it white for a couple years. I thought about color for a long time because I LOVE dramatic door colors. But… I live in a stuffy (sorry neighbors) area that is pretty conservative.
I had a gallon of paint matched to paint the exterior of the house in the Ville to touch up a few spots to sell. We instead decided to just give her a new coat of paint, and the color we matched wasn't exact — but this one gallon was! So guess what I'm doing with it!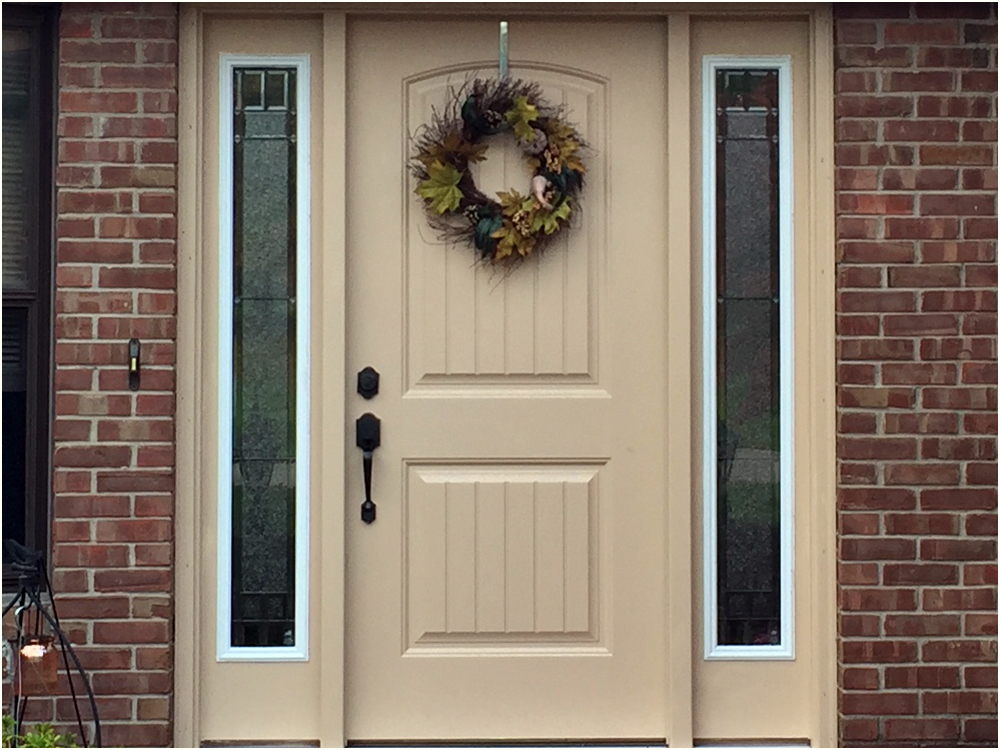 I don't know who's having a birthday tomorrow, but I'm going to celebrate by painting the garage door… and hopefully the shutters too if it doesn't rain me out.
Happy birthday, Scott — hope your special day was amazing!