I need to go Christmas shopping but at the end of every single day I make an excuse to wait until tomorrow. Tomorrow, I have to maneuver 2 dogs to the vet (which will undoubtably require patience and strength — neither of which are my strong points) so I KNOW I'll have an excuse to wait until at least Friday. Time is running out and we have next to ZERO percent chance of snow for my favorite holiday. I'd be all merry and bright with just a small flurry or two but Mother Nature isn't cooperating this year.
It's official. I have the holiday blues. 🙁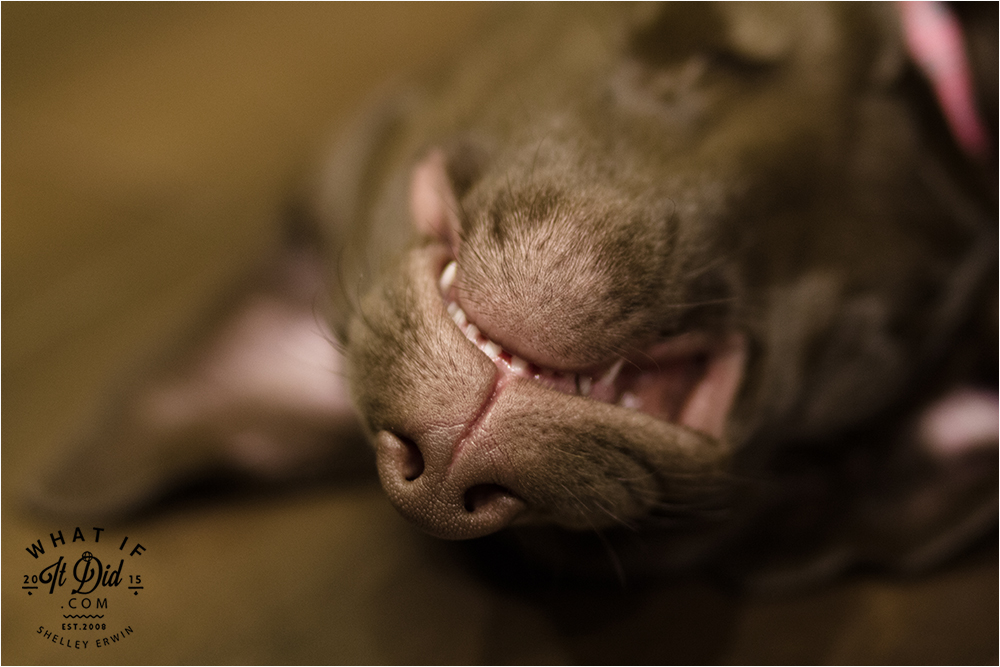 PS. On the bright side — the chin hairs aren't mine.