[box color="yellow" icon="wand"]If you do not change direction, you may end up where you're heading.
~Lao Tzu[/box]
While the above quote is inspiring and one I remind myself of often, it just doesn't work across the board. For example… the 'Escape the 80's House Project.' My primary problem there is that I haven't a clue where I want to end up. And now, I'm at the point that I don't know that I care anymore.
I'm still struggling with where I want to live — and I haven't even been to the Seymour house in over 2 weeks. My fabulous contractor is now 2 weeks late with his estimate and I figure if you don't have time to provide that, you probably aren't going to show up to start on time and you certainly won't finish when you told me you would. Back to the drawing board in that regard. Blah!
Libby is waiting on a sign. Something that will jump out to make the moving decision clear… but all she can see is the old visiting rooster (that to her looks like moving drumsticks). No. Help. But I appreciate the effort.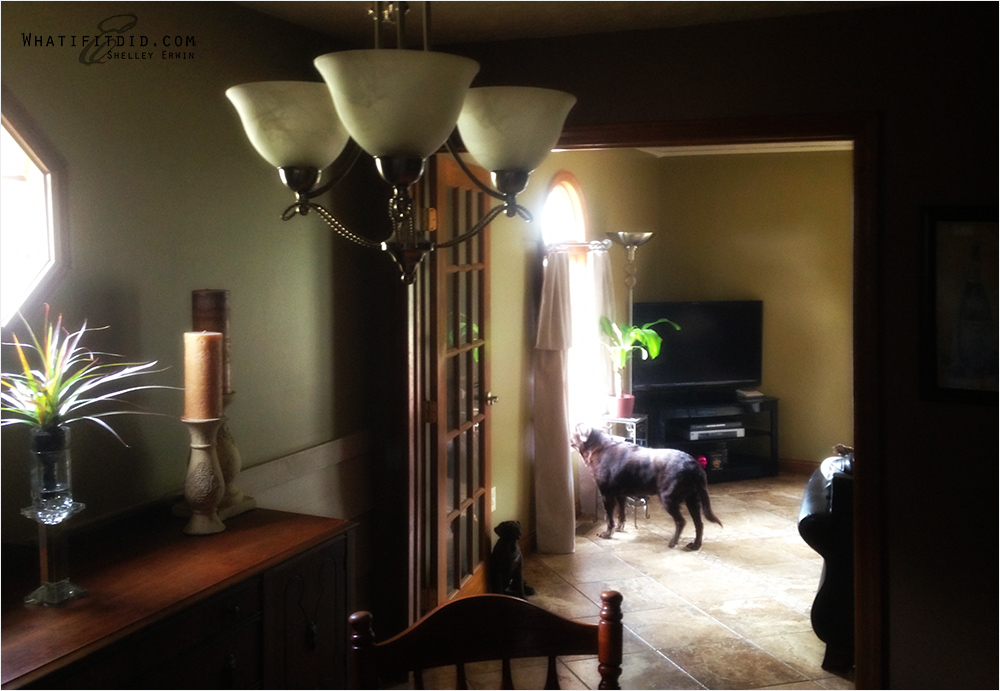 But that quote/reminder to change direction does apply when it comes to the photos I've been capturing lately. You've probably noticed that everything I've been sharing here are nothing more than iPhone photos. That's because I've not pulled out a 'real' camera in ages. That's about to CHANGE, you guys! My favorite brother is in Indy for a short time and we're meeting up tomorrow for some photo/video fun. I'm pretty excited to pull out the equipment, dust it off and see what happens next.