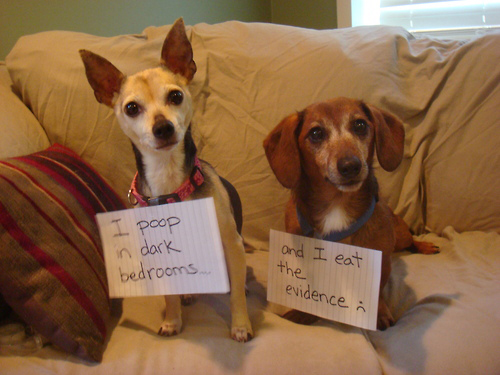 Yapping about my weekend… pun intended. =)
So after yesterday's dog post, I just HAD to share this link:
http://dog-shaming.com.
Oh man, I wish I would've seen this BEFORE my weekend with the hounds from Hell. I would've put Perry to work with a magic marker and a big ole' piece of paper.
Then… LOOK OUT FACEBOOK!
I would've been a photo-tagging fool. Scott & Tammy tagged in every single image. Especially the ones that mention poop and dog farts. And vomit.
In all my complaining, it was actually nice to get away for a few days. There was plenty of coffee, nice outdoor furniture to relax on and the view was pretty amazing. Especially if you're a golfer. Which I'm not BTW.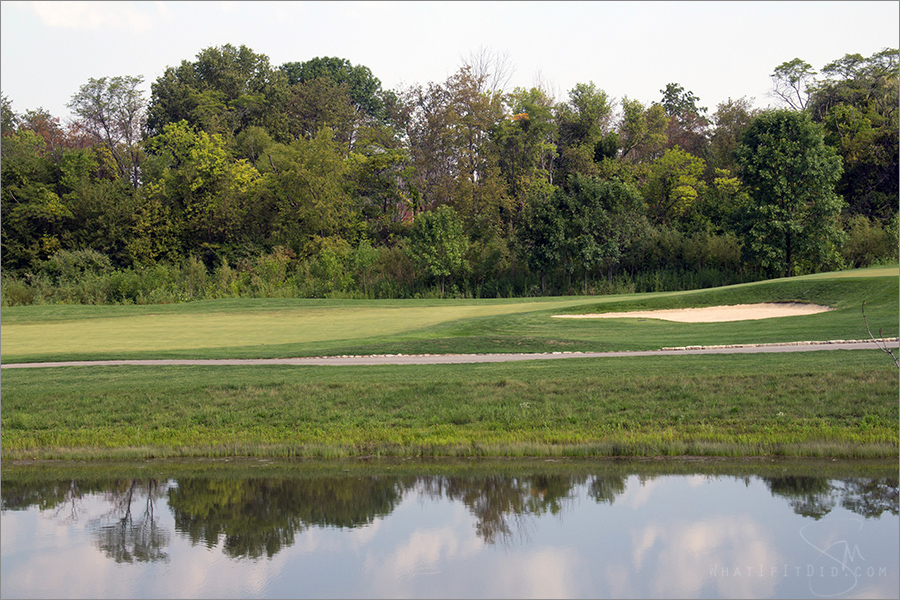 The best news of all?
We were able to cut off about 3 hours of driving time to attend the wedding — AND, we now know that we can take a photo going down the highway at 70mph.