I've said before I'm not a fan of the Apple watch (I mentally flipped it the bird yesterday after walking a bajillion miles at IKEA and it registered ONE minute of exercise). When the new version was announced, I wasn't thrilled. Then, I went on the apple.com website, found I can turn in my current POS watch for $250.00 (that would otherwise be a brick), and decided to take a chance that the new one will be better. 
I guess I figured it would be shipped from Cupertino, CA, and wanted to change my mind once I saw it's being shipped from CHINA and has already passed through customs.  It's to be delivered today.
In the meantime, there's not much to do other than watch it rain. Unless you're Dharma. She has this thing…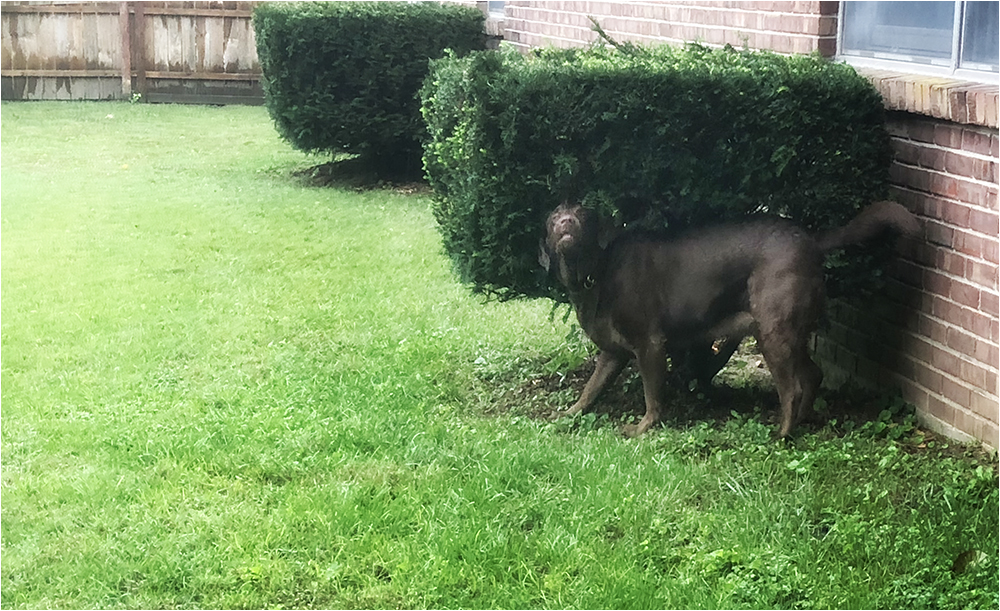 When it rains, she stands under this bush and bumps it over and over so the water covers her face and body. For her, it's GREAT fun — and she has a few more days to take advantage. 
I'll let you guys know what I think of my new product from China.