Almost March and although I LOVE snow, spring can't come soon enough for me. I'll admit I'm sort of disappointed in how much actual "winter" we had this year, but now it's time to move right along to the next season.
65 sunny degrees today and this happened…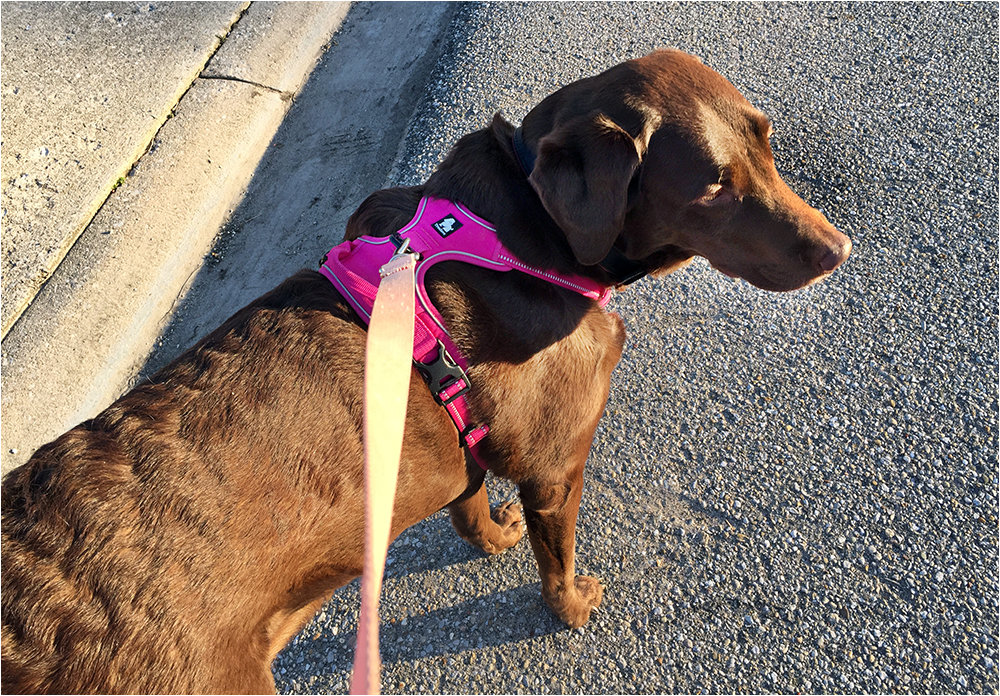 I've been way too lazy of late! Although my fitbit stays on my arm, I haven't even bothered to check steps. It's time to get the routine going again and warmer weather does inspire exercise.
Walking this brown hound is more like a combination of an aerobic workout and some kind of strength training. I've tried everything short of obedience school for her and she STILL drags me behind her like I'm a kite on a string.