I read a comment from a friend of mine on Facebook that said she covers her dog with a blanket when it storms. This friend said it keeps her dog from being afraid of thunder. I thought it was worth a try because we all know if it's on the Internet it's true.
Either Gracie is 1000 times more afraid of rain and thunder than her hound — or she lied.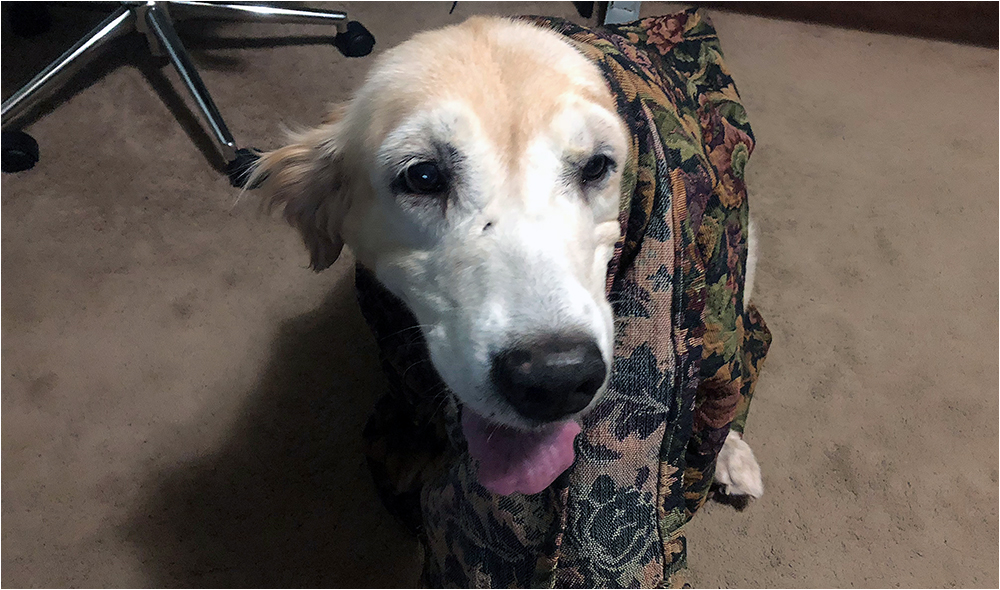 This ole' girl came out of that thing in half the time it took me to wrap her up.
This right here lasts just as long as the storm does…

Dharma is in bed sleeping soundly.