I spent the first several decades of my life living in a rural area. The actual yard that required grass be cut was over an acre. Then there was a ditch. A deep ditch.
This ditch was dry for a good bit of the summer, but in the spring the stinky, stagnant water was great for growing weeds with stalks big as my little finger in diameter. Spray with weed killer, weed eat, sling that stinky crap back up on your legs — and once dry spray with accelerant and light that baby up. Great fun.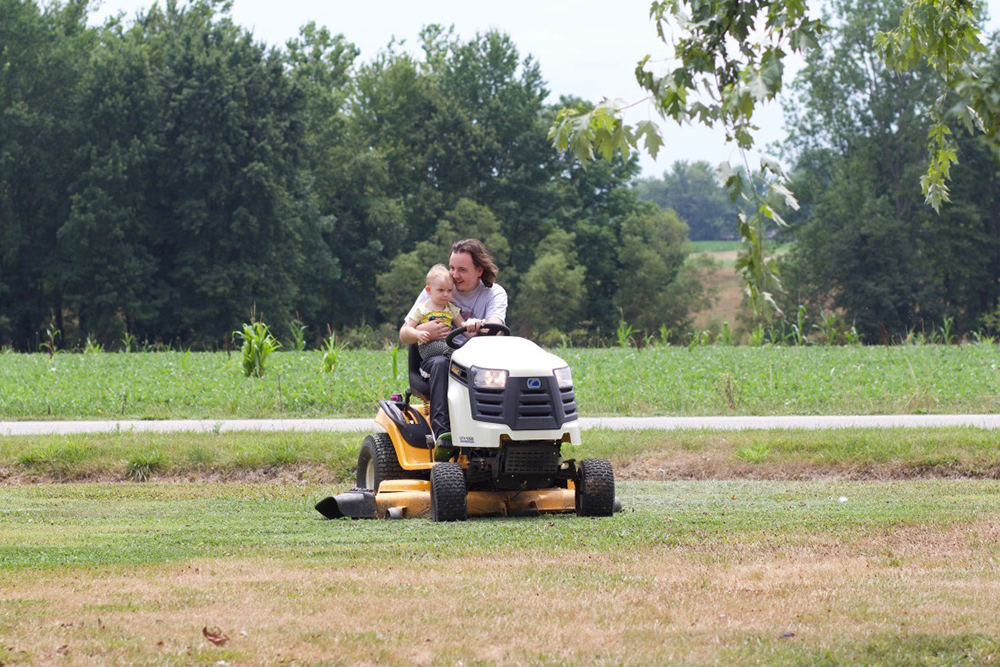 In the country, you aren't judged by a manicured lawn. You mow once a week typically and that's good enough. And you never, ever rake. Not so when you live in a neighborhood. Our neighbors had already mowed a couple times before I did the first big clean-up mow of the season yesterday.
By the time I raked old leaves and sticks, (like 100 lawn-sized bags full), mowed everything with the push mower (wanted the rider checked out before I took off on it after the winter), and trimmed around everything including the driveway and in front of the house… I simply thought I'd die. It about killed me, you guys.
That thing about taking the girl from the country but not the country from the girl? Believe it.