Facebook reminded me about twice a week that my profile photo hadn't been changed for a very long time. It was about a year old, and I figured it was probably time. But here's the thing — I don't like to post photos of myself — and I hate it when one person posts selfies all day every day. I also hate it when people use a photo of their dog or grandchild as their profile photo because sometimes I don't remember who they are without being able to see their face.
So I googled how to change my profile photo without broadcasting a notification, and followed those instructions to the letter. Then… before I knew it… it had been either "liked" or "loved" about 150 times, and had probably 25-30 people who commented on it.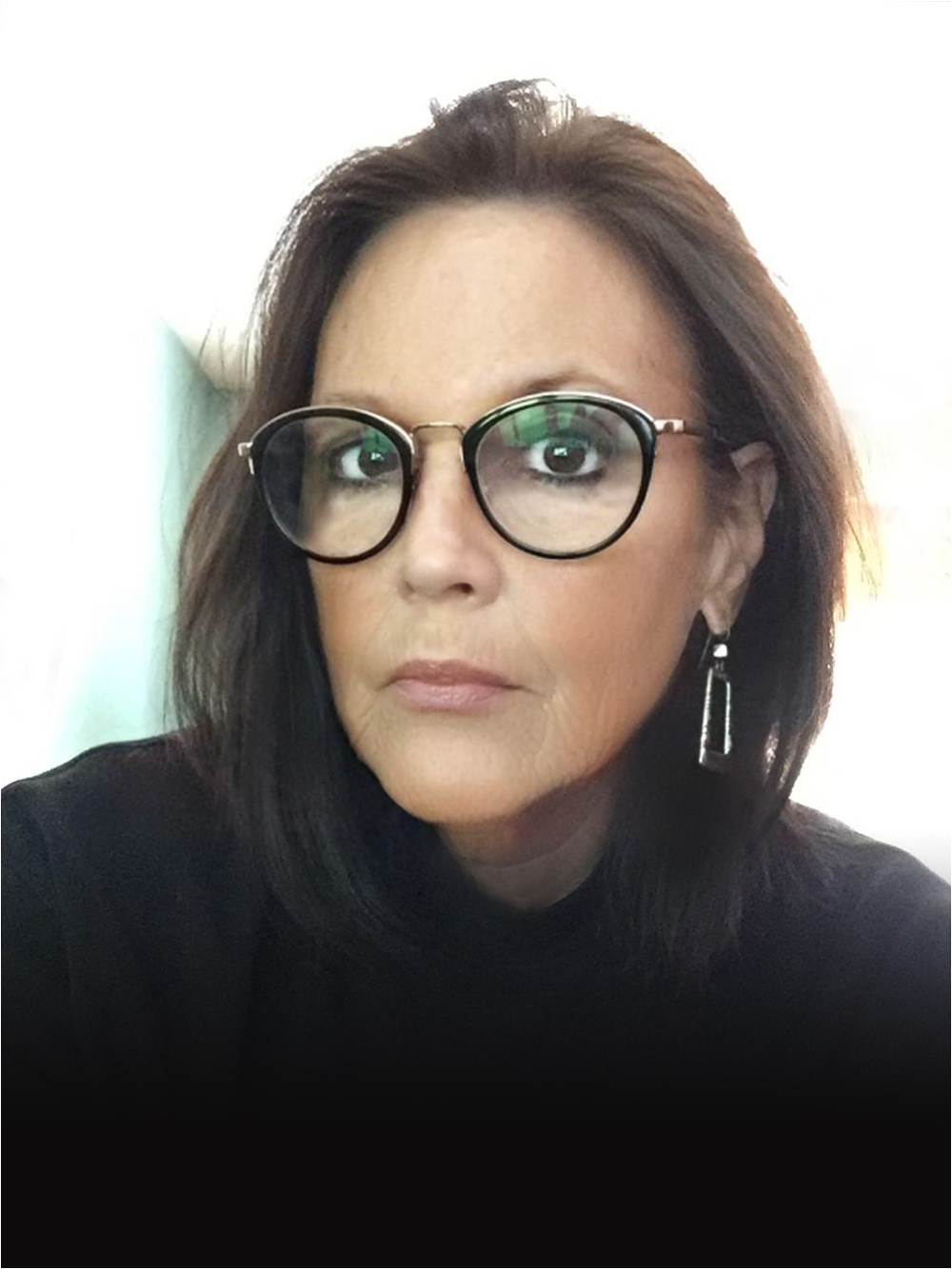 All the comments were much too generous for a photo of an OLD chick looking pretty darned grumpy. Rather than make me feel good, the kinds words instead made me feel like I changed my profile photo fishing for compliments (and daring anyone to say something negative).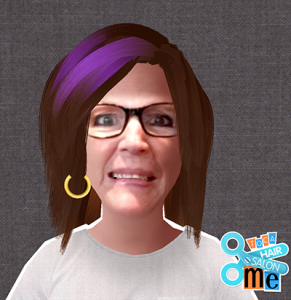 That's EXACTLY what I didn't want; however, it's better than what I thought about doing…
Colette's beauty salon app cuts a slit through where your mouth is, and when your eyes blink, if you're wearing glasses they smush down too. I look as if I'm in some horrific pain while sporting that Mr. Clean earring.
While I sort of like the new hair she created for me, I'm thrilled I didn't post this one for fun thinking it would be private. Holy cow — that was close! 🙂
Talk about nightmare fuel!