Dieting is no fun, but Weight Watchers had a holiday deal and I signed up for the online version. I wanted to drop 10-12 pounds, and figured if I waited until after the holidays I'd be looking at losing more. I'm 3 weeks in and have 2 pounds to goal (YAY!!!). I am sitting here thinking how much I freaking hate eating chicken. I want peanut butter!! I admire all those who stick with it… especially when there's more than 50 pounds involved. Either I don't care enough or don't have what it takes — 50 plus pounds translates to eating more dead poultry than I could stand to consume.
On a happier note — it's SNOWING! First snow of the season and it's barely (and I do mean barely) there — but I'm excited anyway. YIPPEE!!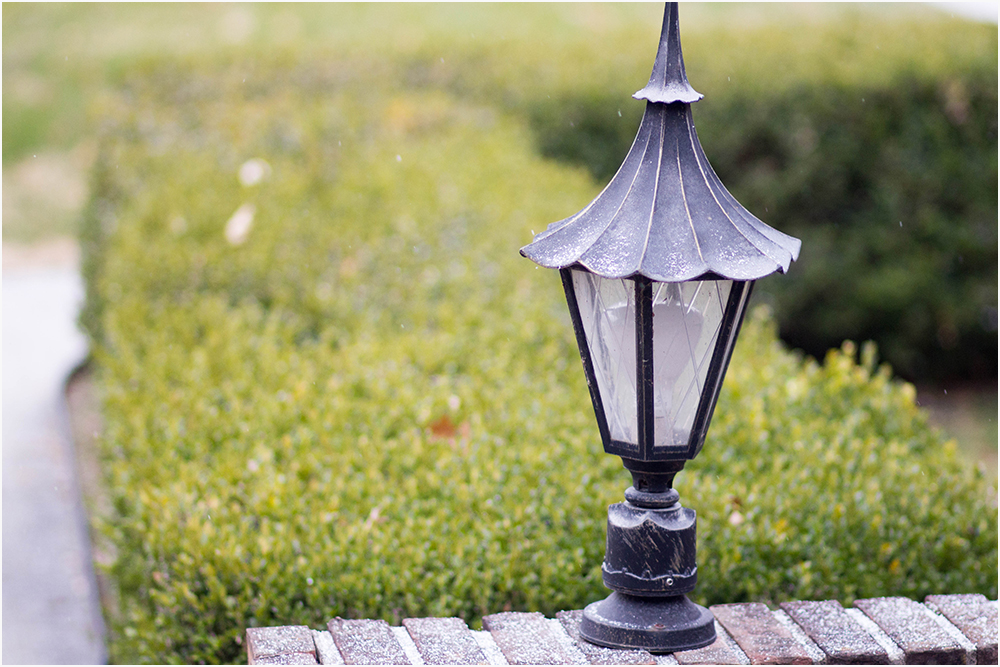 It's almost a winter wonderland, you guys!