I'm in my 50's and my brother is in his 60's. We've each had our picture taken at least a bajillion times over the past 30 years or so. Imagine my surprise when I recently found the photos below holding the most prominent spot in our Mom's wallet: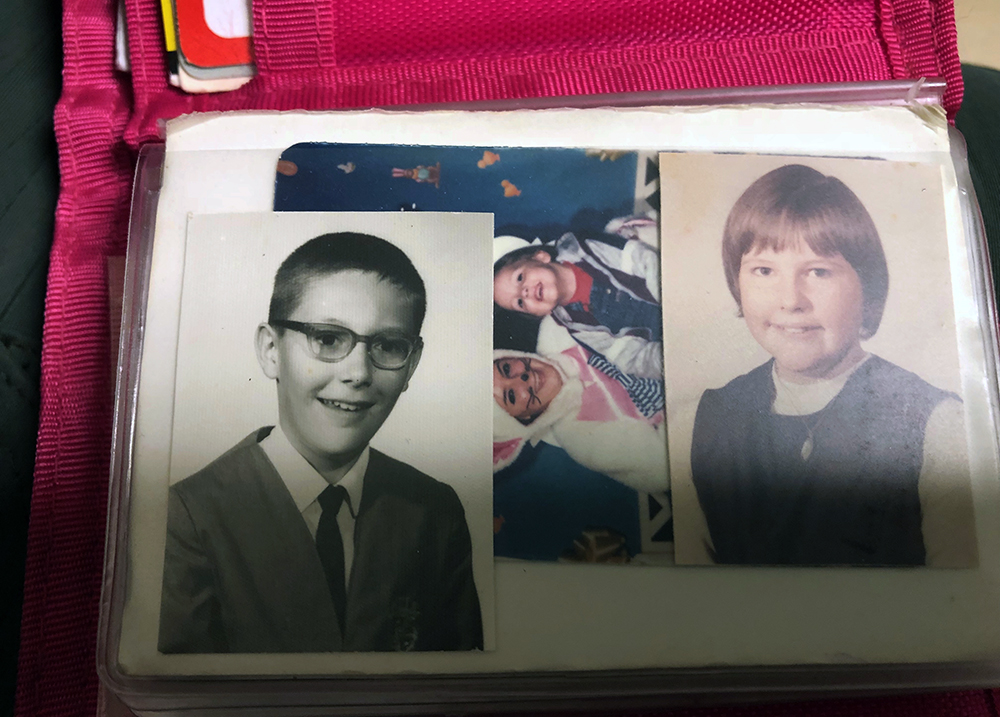 I have no idea if the photo of Scott is from the same year as the photo of me — but both were taken a minute ago. The photo of Ben with the Easter Bunny is now about 30 years old.
As parents, our kids will always be our kids. I know this because my Mom still refers to me as the "baby" of the family. While that used to drive me crazy, I use it now as payback for all the things my OLDER brother did to me growing up.