Gracie (the blonde bombshell rescued about 10 years ago) is terrified of storms — thunder and any loud noise totally freaks her out. You'd never know it's not even the 4th yet with all the loud noises coming from just down the hall. Today is the final 'install flooring' day… the last day a noisy compressor will be kicking on and off… the last day of pounding and nail gun sounds. Gracie seeks comfort and security from one much braver.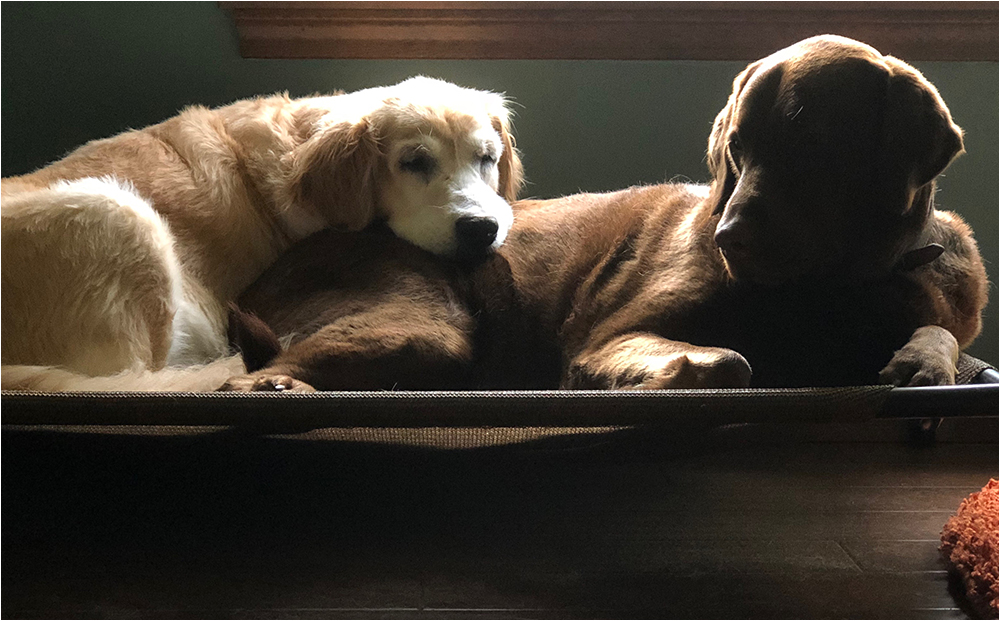 I'm ready for this project to be complete although the guys from Coomler's Floor Coverings have been great. I can't wait to get everything put back together in the finished rooms so I can tear up another one, but this is the last of the flooring for now. Everything else will be easy peasy and won't require Dharma to double as an emotional support animal.
Recommendation: The Coolaroo elevated/cooling pet bed is amazing and comes in 3 sizes.