Plato said: "The beginning is the most important part of the work."
Thing is… I have so many things on my 'to do' list that I don't know where to begin.  I should mow because rain is in the forecast for the next several days. I need to trim the hedges in the backyard.  I have paint for the living room. Gracie stinks and needs a bath. My list goes on and on and I simply don't know where to start.
My biggest problem is I'm not great on extended projects and there are things you can't complete in a day. There's no way I can trim and paint a ceiling and 4 walls in one day — not to mention the carpet needs to be cleaned, windows washed and new curtains hung.
I figure the most important part of my work is coffee — because that's how everything starts, Plato!
I'm thinking Dharma has the right idea since it's my day off. Why not just relax in the sunshine, squint from its brightness, and forget everything else?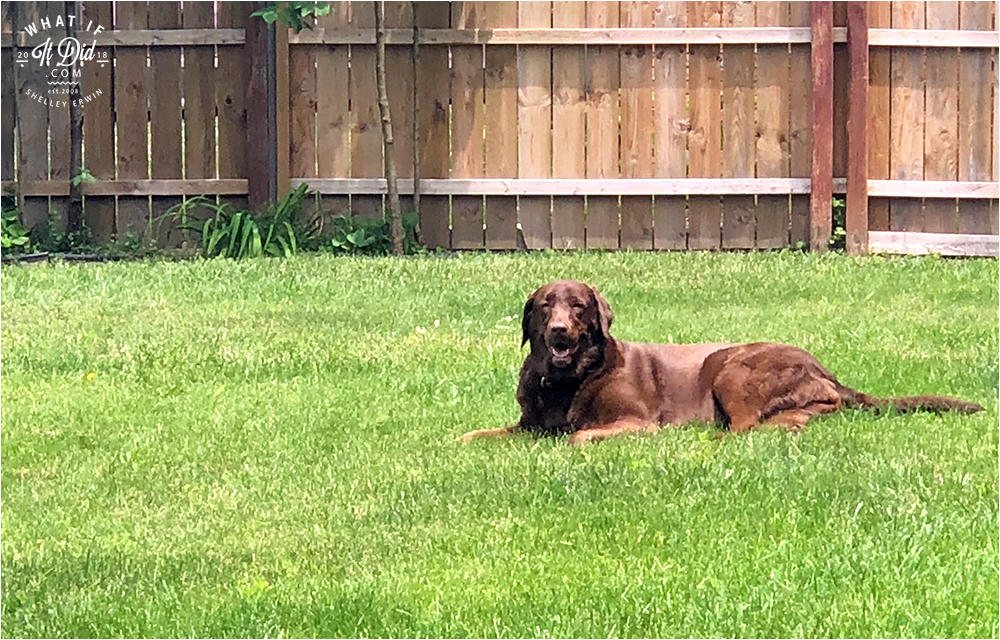 PS. Happy heavenly birthday to my Dad.  June 9, 1929 — August 1, 2004