This little bunny is a future artist (or maybe a brain surgeon). A child's colorful imagination is inspiring — and Colette sure has a vivid one. Her Dad made the paper bunny head item and it's near impossible to get her to take it off…
She wore it as she carefully took every brown crayon in the box and put it against the fur of our new puppy, Dharma, to make sure she got the exact color match. And then she scribbled a masterpiece!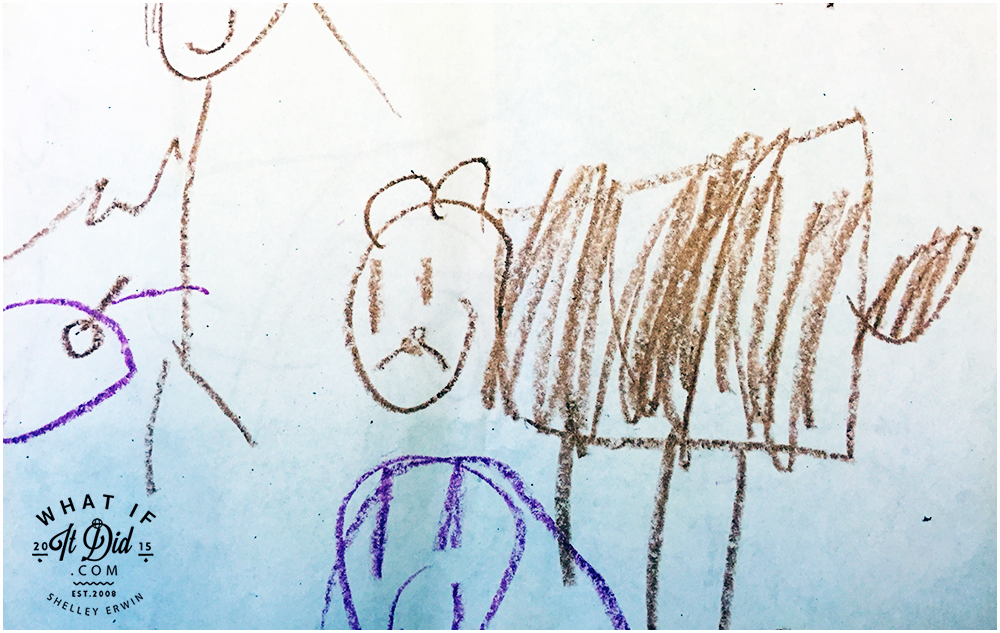 The people? They are purple and brown — no color picking going on in that regard. The final artwork had 3 people and one Dharma (with only 3 legs). When I asked who the people were, Coco spoke in a condescending tone and said, "They are all ME!" Her other drawings included her Dad, me, Perry and even Katie made an appearance. But not with the dog. The only one allowed in the same drawing with the 3-legged dog was her.