My Dharma will eat ANYTHING and EVERYTHING and sometimes, bad things happen when she does.  I was awakened this morning to the sound of a puking dog. Yay me!
When I was still in elementary school, my cousin and I spent the weekend with my great aunt, Kak. This much anticipated mini vacation included a trip to the Indiana State Fair. Before bed, I ate about two pounds of potato salad and was soooo very sick the next morning I thought I would die. I still remember the experience almost 50 years later and stay away from mustard potato salad.
Not Dharma! She will eat the nastiest crap (and sometimes it is crap she's eating!) only to regurgitate it and go right back for more.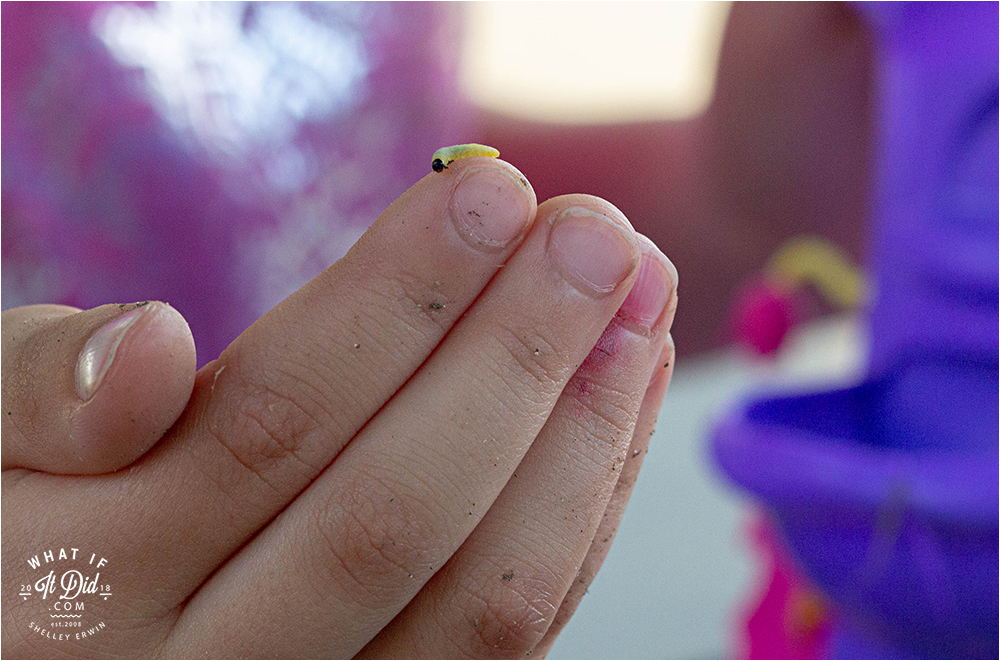 That right there is Wormie Worm. Colette made the little dude a house. When she took him from his home for a walk, he fell off her finger and right into a crack where he could not be recovered. Sometimes, bad things happen to worms too.