There are a bajillion and one reasons that summertime is my favorite time of the year. I'm just going to list my three primary reasons because even if they stood alone, they are enough to make summer the best season:
Work is slower during the summer months as companies don't typically schedule meetings when their people are taking vacations or going to graduations and weddings.
The pesky non-neighbors are home. 
When the pesky non-neighbors are home, they plant a garden filled with something I LOVE — fresh tomatoes!!
The burger from Steak n' Shake was barely ok UNTIL I took off that pathetic excuse for a tomato slice and added a REAL "Carlmator."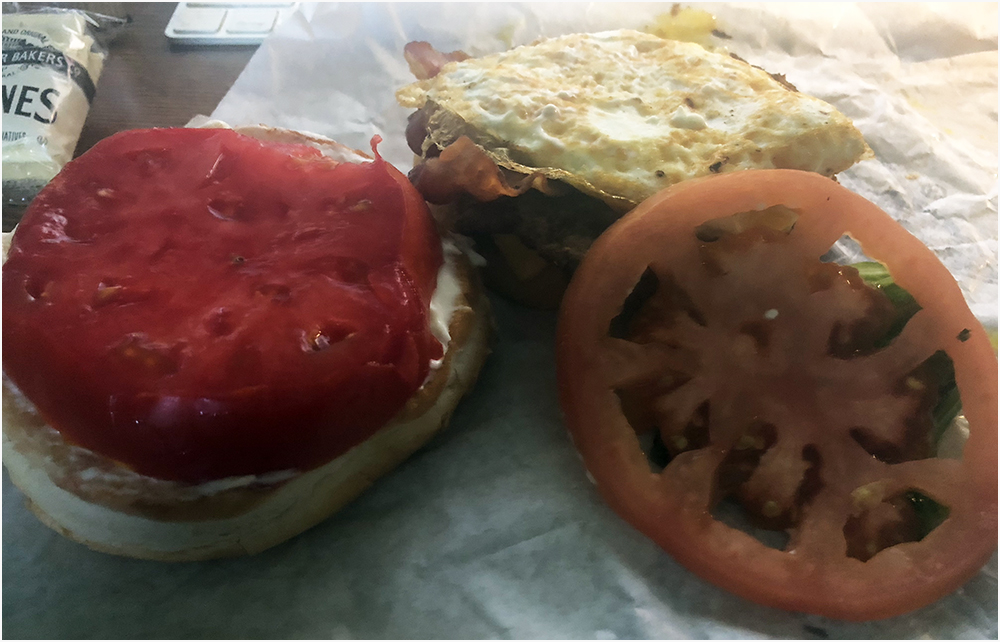 I must enjoy as many of these as I can hold because like summertime, those Carlmators don't last forever. 🙁